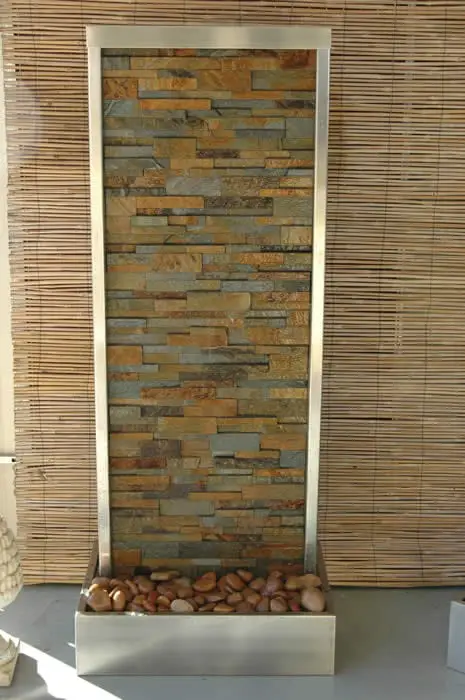 Norstone Water Features
Norstone is a stone cladding company based in London in the United Kingdom. They have been around for well over 10 years since the original post went live with the images currently shown. They do a lot more than just water features and are well worth looking at if you are based in the UK and looking for home improvements with any stone.
There is nothing more soothing than the sight and sound of moving water, creating serene tranquility. Norstone water features are a ready to go complete package of frame, base, pump, and rock panel.
You only need to add lights or fog mist maker for special effects if desired. Make a dramatic focal point by adding quartz halogen lighting to give the water feature luminous appeal. Enjoy the shimmering reflections of the water as it cascades down over the rock panels.
The water features are perfect for out door use but can be used in courtyards, balconies, or inside in water resistant areas. The entire system is self contained so it can easily be set up anywhere.
Norstone offer several high quality stone options including stacked stone wall veneers, and flag stone paving and cladding for a complete stone look to compliment your new water feature. Just add water and recommended pond treatments to prevent algae and clouding.
Norstone Water Fountain