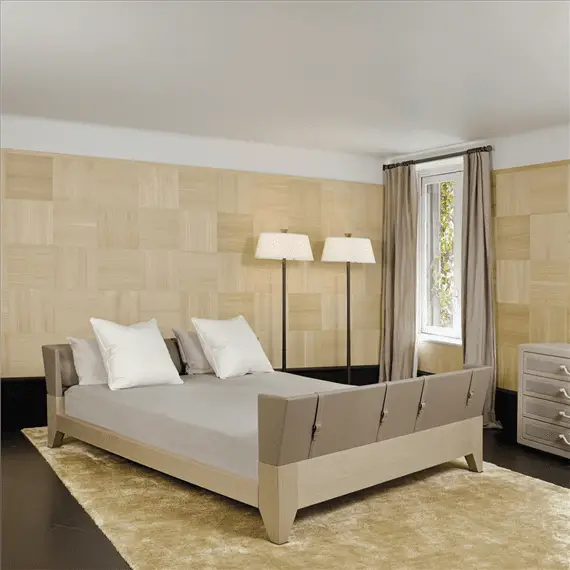 The classic combination of wood and leather has always evoked an intimate contrast of texture, color, and panache. With its subtle yet precious wood and leather details, the Baku Bed by Promemoria elicits a majestic calmness and comfort that will pervade any bedroom.
Its dormeuse design not only espouses a deliberate contemporary style; it also adds to its overall functionality. Dormeuse, a French word, literally translates to female sleeper, a perfect illustration of the feminine elegance embodied by this bed.
With its basic wooden construction, the Baki Bed by Promemoria evokes an air of contemporary minimalism. Its leather headboard and footboard are undoubtedly the center of attraction, garnishing a rather simple bed to bring out its subtle classiness. Stunning embellishments, matte finished nickel buckles, evoke a sense of retro nuance. This mishmash of old and new, modern and classic beautifully highlight Baku's inherent and somewhat Oriental exoticness.
In designing this bed, Promemoria furniture sought to create a piece that would elicit a sense of homeliness, functionality, and sophistication all at once. With its bronze padded legs, an option for linen or wooden stave bedsprings, a natural latex mattress, and an orthopedic spring box, Baku creates an unrivalled sleep sanctuary. The minute details, ranging from the skillful mix of wood and leather to the thoughtful use of nickel buckles, are evidence of the hours of workmanship expended on creating this piece of bedroom décor.
Which wood and leather color pallets would best compliment your overall bedroom décor? Dark colors or softer hues?
Related Articles: