Although the weather outside is frightful (or frightfully chilly, at least), the timing is perfect to start planning a spectacular landscaping project to be completed just in time for spring. Outdoor Water Features are one of the most notable ways to leave an impression on guests and passers-by; the craftsmanship required to complete one is astounding when you consider the blend of science and artistry that's poured into such a project. From minimal modern water features to grand, nature-inspired installations that could make Fallingwaters' architect Frank Lloyd Wright smile, today's roundup of dramatic landscaping feats is visually arresting and soothing at the same time.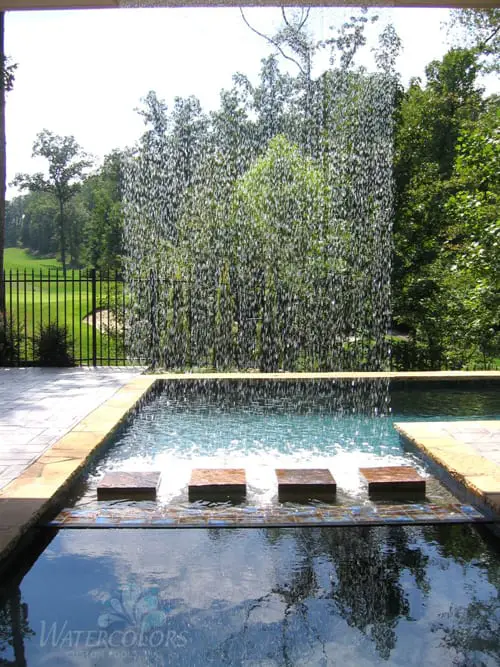 Here is a great looking fountain that incorporates lighting for the perfect ambiance at night. I really like the rustic stone selection that gives this one a natural look and feel.
Here is an outdoor water feature that may take you back a few years to your childhood. I guess the main point is to create the flowing sound of water while adding aesthetic beauty at the same time. If you can make it into something interactive as this slide does then all is well and I am sire your kids will love it too.