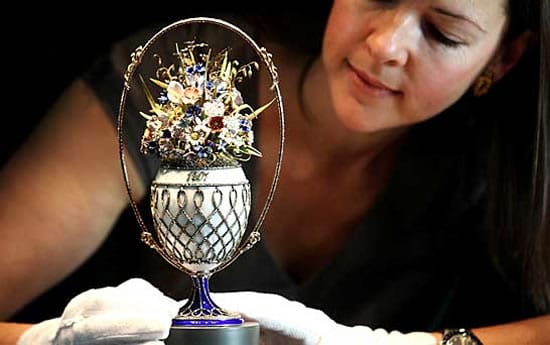 $33 Million Worth Lost Fabergé Egg Found!
Anyone who has an interest in Russian history and literature would be familiar with the Fabergé eggs. Created first for the  erstwhile royal Romanov family of Russia, the egg pendants are considered work of art and are usually encrusted with precious gems and gold. Recently a lost Fabergé egg was discovered, which was gifted by  Tsar Alexander III to his wife Tsarina Maria Feodorovna in 1887.
The exquisite  egg when opened, reveals a gold watch crafted by Swiss watch maker Vacheron & Constantin and comes complete with diamond-studded ribbons. Experts are pricing it around a mind-boggling $33 Million!