If you are always running out of space for storing your books and don't want a stuff old library in your house then this is the post for you. Listed below are some of the coolest bookshelves on the market which act as your personal libraries. All the mentioned products are fun, funky and functional and very relevant in modern homes.
Wisdom Tree Bookshelf By Jodi Mila

We're an affiliate
We hope you like our recommendations! Just so you know, we may collect a share of sales or other compensation from the links on this page. Thank you for using our links, it is much appreciated.
The United States Map Bookshelf By  Ron Arad
The Pulse Bookshelf By  Måns Salomonsen
The Patatras Bookshelves
The Console Bookshelf By Katz
The Circular Bookshelf By  Zhdanova Irina
The Bookshelf Chair By Nobodyandco
The AAKKOSET Bookshelf By  Lincoln Kayiwa
Casual Style Bookshelf

Biblio Bathtub With Bookshelf By Antonio Lupi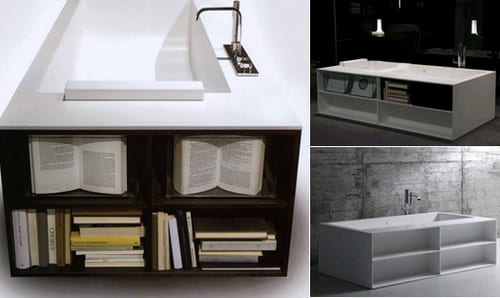 The Infinity Bookshelf By Job Koelewijn

The Staircase Bookshelf By Tim Sloan
The Circular Library With Seating Solution By Thomas Mills

The Spinning The Giro One Library By Juli Kim