Doors are a great insight on what lies beyond. No I am not being ominous, but as they say, fist impressions are last. Also what other utilitarian object is responsible for two contradicting actions; privacy and accessibility? Listed below are our pick of the most creative and unique doors.
Two Way Door by Venetian Celegon
We're an affiliate
We hope you like our recommendations! Just so you know, we may collect a share of sales or other compensation from the links on this page. Thank you for using our links, it is much appreciated.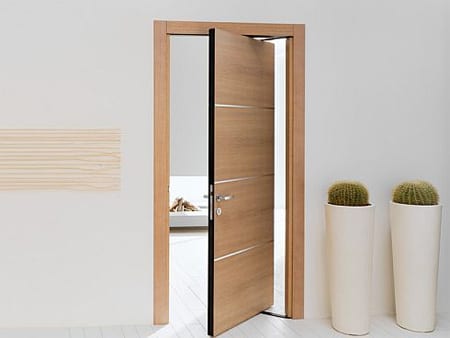 The Open Sesame Door
The Melody Door by Dominic Muren
The Maxdoor Front Door by Nódesign
Soffi Ghost Door
The Shattering Door by Leandro Erlich
Sensunels Door by Karim Rashid 
The Ping Pong Door
The Neoporte Front Door 
Laser Cut Door
Italian Graphical Door by Casali
Italian Designer Door
ThreeStyle Door by Slam
Glass Door by Casali
Folding Door by Foa Porte
Beautiful Modern Door by Modernus 
The Light + Air Door