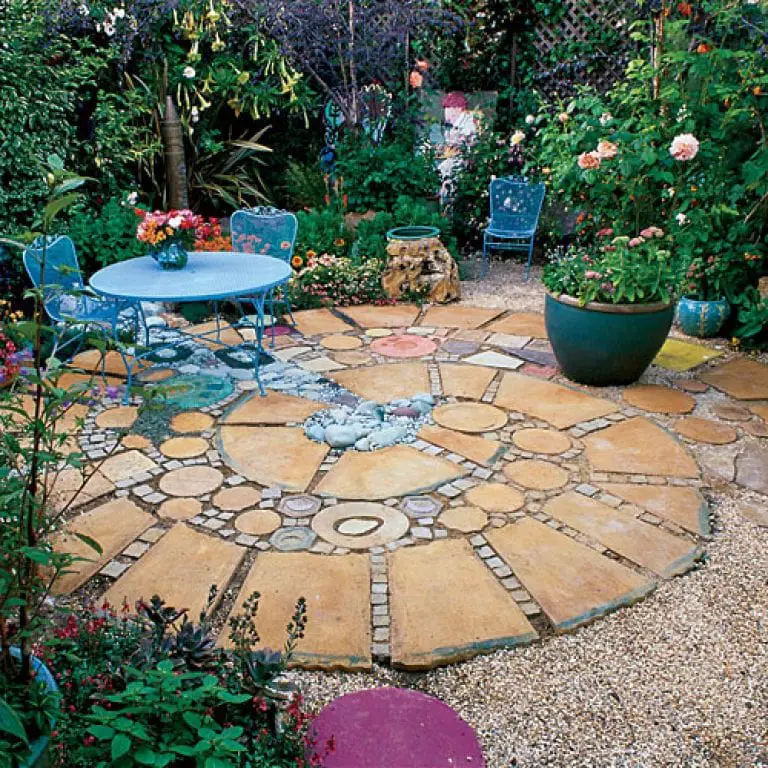 Flagstone Patio Ideas For Your New Driveway Project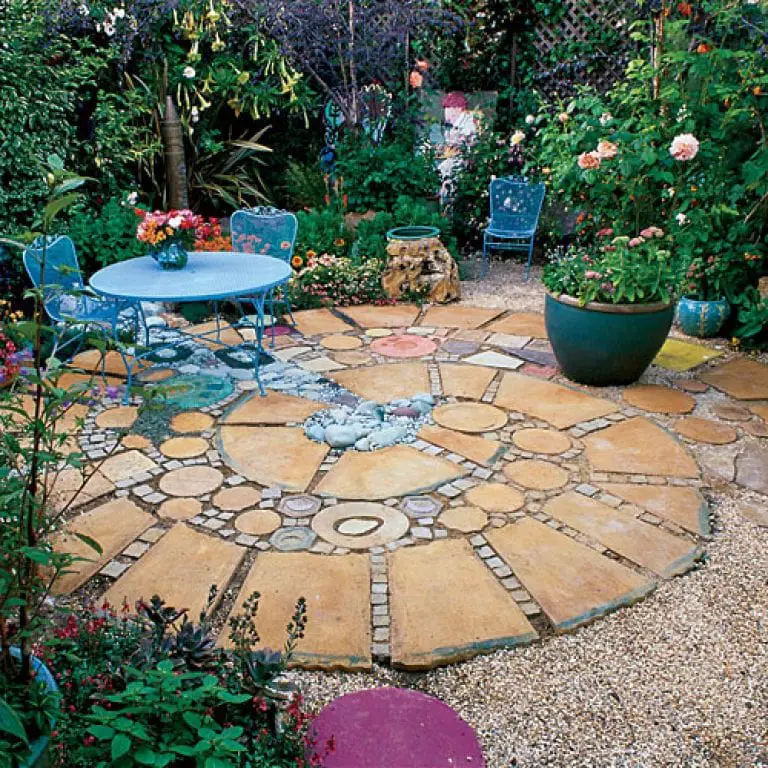 There are so many choices for construction when it comes to designing your perfect outdoor patio space. Wood, stone, and concrete make up the bulk of options that most families consider for flooring. Today, we are sharing 10 flagstone patio designs that moved our editorial team with their inspiration, artistry, and overall visual appeal.
Some of the photos feature layouts that use natural ground or grass in between each stone whereas others use grout to bring the overall look together. A great feature in flagstone is the ability to place it down on your own as a DIY project. There are many instructional videos on this topic and the stone is widely available throughout the world.
Designing Your Perfect Outdoor Patio Area
Patio Mold Design Stones
Sold 6 pieces ( FOTO 2 ) of multiple molds for making Pavement Stone
The area is 0.37 square meters
They have different textures
Molds are made of ABS plastic thickness 1,9-2 mm
Landscape Patio Flagstone
PREFERRED PAVING MATERIAL by home and landscape professionals
NATURAL STONE INCREASES CURB APPEAL AND OVERALL HOME VALUE
CREATE AN OUTDOOR AREA WITH TIMELESS APPEAL
DESIGN AND PATTERN CUSTOMIZATIONS are truly endless due to the wide variety of color options, shapes, and finishes.
USES include garden pathways, building water features, ledges, tabletops, outdoor kitchens, and stepping stones.
EASY INSTALLATION regardless of intended use
Huge Flagstone Slate Stepping Stone Concrete Mold Set of 5
Flagstone concrete stepping stone mold set
Polyethylene Plastic Mold
Measurement listed in Product Description
Each order comes with easy-to-use basic instructions
Mold to make your own stones
Pathmate Stone Moldings Paving Pavement Concrete Molding
Designed for DIY lovers
This concrete board is easy to use, and no special skills are required
This pavement board is made of high-quality plastic
Laying out the effect posted up like blocks of stones
Wind & Weather River Rock Stepping Stones
Naturally, smooth river rocks offer durability and organic beauty
Stepping stones have a water-resistant, PVC backing that allows the soil to settle between stones
Each piece is an original
Set of three
Each stepping stone measures 14" in diameter
Villa Acacia Wood Patio Pavers
Premium Outdoor Patio Pavers and Deck Tiles
Wooden Tiles with Interlocking Base
No tools required
Effortlessly snap floor tiles into place and cover your patio, porch or balcony in minutes
Perfect for Outdoor or Indoor Use
Weather-resistant wood is suitable for decks, patios, walkways, showers, pools
Not suitable for grass or uneven surfaces
Waterproof deck sealer is REQUIRED if using outdoors or in wet environments
Related Articles: