If you thought Star Wars memorabilia was just restricted to geeky t-shirts and  tacky Darth Vader masks, you clearly have under-estimated the impact of the Force! The galaxy may be "far far away", however it completely rules our geeky hearts. Listed below are some of the coolest intergalactic Star Wars inspired furniture pieces out there.
The Yoda Backlit Coffee Table
Yoda, the Jedi Master, gets immortalized in a backlit coffee table, which comes with a custom-cut 10mm glass, that protects it from spills and other accidents.
The Star Wars HT Setup
This state of the art entertainment system will also impress George Lucas and we would love to have a Star Wars marathon in something like this.
The pendant light is for the subtler Star Wars fans who want to show their love without committing design harakiri!
The Darth Vader Table
No self-respecting Star Wars fan can resist the Darth Vader Table,even if they have to incur the wrath of the wife!
Star Wars Space Station Desk
Even geeks can make sweet music. Don't believe us? Then check out this stunning piece of design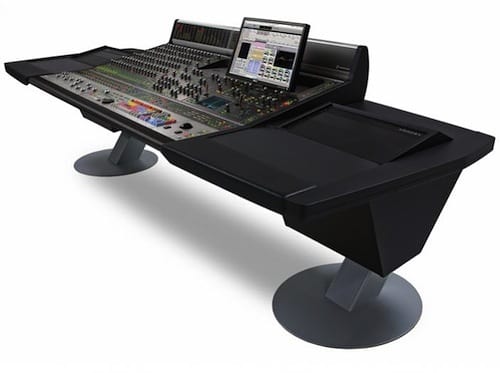 The Han Solo Office Desk
Tom Spina Designs immortalizes the event of Han Solo being frozen by Jabba the Hut in their Han Solo Office Desk.
The Star Wars Droid Chess Set
Engage with the enemy or your frenemy in a nail-biting game of chess. Rex Abergasm, a student at the University of Technology of Sydney is the brains behind this chess game, which features Droidekas as Knights, R2D2 as Rooks and C3PO as the Queen.
LEGO Star Wars Alarm Clock
Alarm clocks finally become cool. Who needs an app to wake up, when you can enjoy an intergalactic snooze!
A bed with a cockpit, fully functioning headlights, starfield projection, and hidden compartments. Need I say more?
The Hover Chair
How can we not heart a lounger that pays homage to the anti-gravity Land Speeder vehicles in the Star Wars films? Kudos to Keith Dixon for coming up with something so original.