If you love wine or happen to be a collector, it is important to get the perfect bottle holder. A good bottle holder not only displays your wine, it maximizes space by holding a large number of bottles. The Bachus bottle holder by Marcel Wanders is one such item. It is a versatile and unusual piece that can hold up to 40 bottles. Created by Marcel Wanders, the wine rack serves as a container and decorative piece. It can be used both indoors and outdoors and is practical and easy to handle. Its essential lines and modularity adorns not only classic spaces but also areas with modern décor. It is vivacious and cheerful and comes in three colors; white, grey, and green.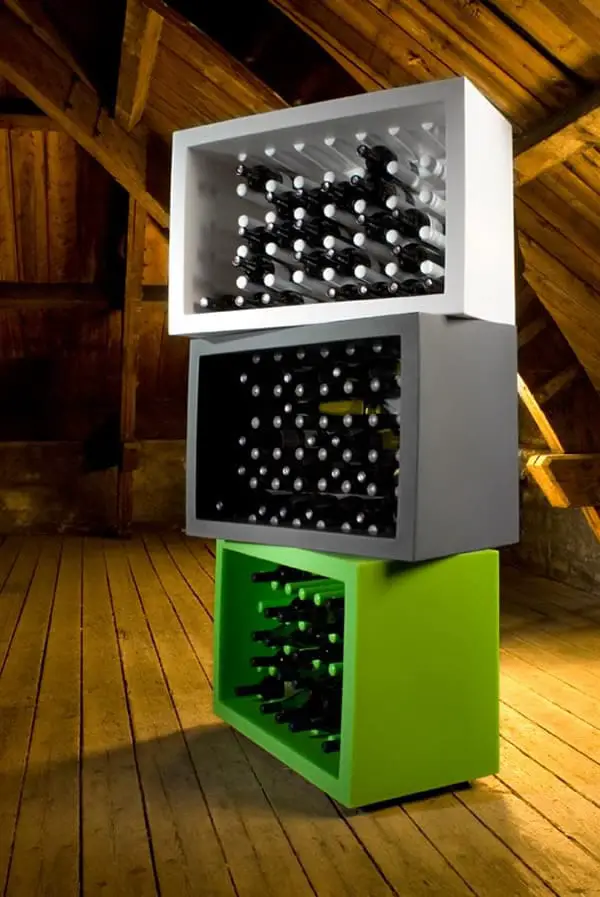 Sleek yet practical, the Bachus bottle holder by Slide is a must-have for the contemporary abode. It is very handy and allows you to easily locate the wine and choose your favorite. When it comes to bottle holders, you don't have to choose something that is bland and boring with traditional curves and lines. Go for this modern piece and use it to flaunt your wine collection. It is not only useful; it comes in different colors to match your modern home décor.
If you've been trying to find the perfect holder for your wine without luck, Bachus offers the perfect solution. Perfectly balanced in its design, it matches the elegance of a wine bottle's shape. Don't you just love the Bachus bottle holder for entertaining?
Hits: 2