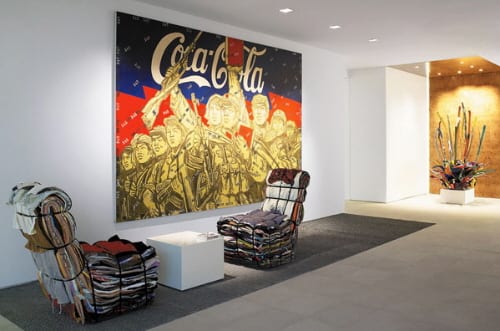 Office Design by Rottet Studio
Stunning corporate office interior design builds confidence in the organization and makes an exciting environment clients and employees want to visit and work in. Here are the San Francisco offices of Artis Capital Management, which received interior design help equally inspiring as the view they overlook.
The project by Rottet Studio features original artwork by Steven Charles, minimal modern furniture from designers including Zaha Hadid, and a clean mix of natural stone and wood. Here are some of the beautiful shots from the photo shoot featured in a recent issue of Interior Design Magazine that show a wide range of lobby, reception, meeting room, and office shots from this truly great-looking and functional business interior.