Large Couches For Those With Plenty of Living Room Space
Now that summer has officially arrived (in the Western hemisphere, at least) and we've spent the past four days preparing for it with posts on outdoor furniture that's perfect for the season, we're bringing things back indoors to enjoy a little air conditioning.
Few things are better for the soul than a languorous mid-afternoon nap after a summer day spent in the sun.  And since we'd hate to drag all that sand, sunscreen, and perspiration into bed with us, we've rounded up ten naptastic couches, over sized and ideal for sprawling out after a good long swim or romp with the kids in the backyard.  
They're all upholstered in soft fabrics so there's no sticking to the leather or leatherette in the summer heat. Our collection consists of a wide variety of layouts from single pieces to modular sectionals which offer flexibility when the configuration is something you may want to change or adapt to other rooms in the future. We hope you find a design that works in your living or game room.
What Is A Big Couch Used For?
A big couch is a large sofa designed for seating several people at once. It is usually made from leather or fabric and often has armrests and back support. The most common type of big couch is found in living rooms, dining rooms, and family rooms.
The big couch can be used for many different purposes, such as relaxing, entertaining guests, watching television, playing games, reading books, eating meals, etc. If you want to use your big couch in another way, you should consider the following tips:
Make sure there is enough room around the couch for everyone who wants to sit down.
Consider how much space you have available before buying a big couch. You don't want to buy one that takes up too much floor space.
Choose a style that fits your home's decor. Some styles look great in formal settings while others work well in casual homes.
When choosing a color scheme for your big couch, keep in mind that darker colors tend to make the room feel smaller than lighter ones do.
Keep in mind that if you plan to place your big couch near windows, you'll need to choose a material that won't fade easily.
If you're looking for a new big couch, check out our selection of couches here!
Big Blue Couch from Gold & Pitt
Convertible Sofa by Tiziano
The Tiziano is one of our favorites and articulates to offer the perfect seating of sleeping arrangement for just about anyone. I really lie the extra tall headrest and ratchet arms.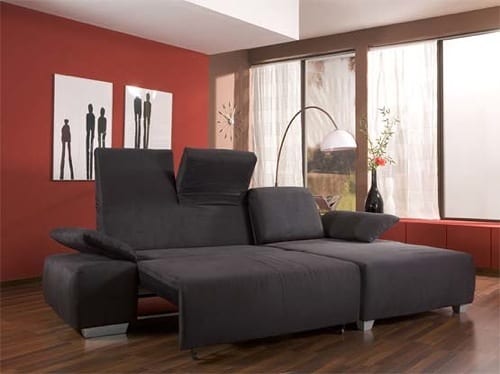 Settanta Collection from Saba Italia
The Riley Extra Large Sectional Chaise by IO Metro

Couch Image by Heather Armstrong for HGTV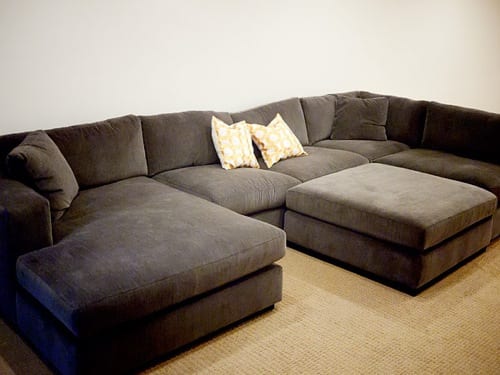 Large Sectional Sofa with Ottoman by Hulsta Design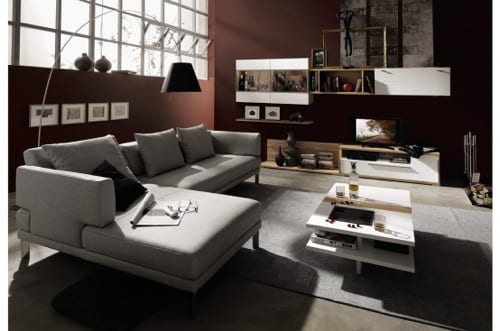 Modular Sofas from Martela
Paramount Sectional from Blu Dot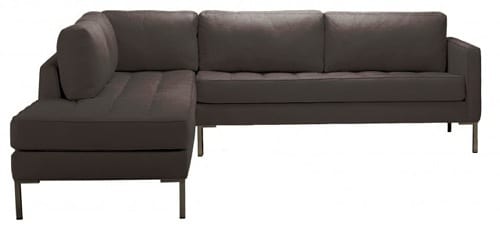 Permanent Super Deep Sofa Bed by Laurameroni
Paramount sofa found at Blu Dot.