What happens when ordinary meets innovation?  When creativity overtakes convention?  Riva 1920's new Oak Table by Pierluigi Cerri is a rustic re-examination of conventional materials.  It challenges your per-conceived ideas of what dining room furniture can look like.  The Oak Table takes wood and metal, completely typical of dining room materials, and deconstructs a traditional design down to its bare elements, leaving a minimalist, sculptural form that re-defines what is necessary in dining furniture.
With the sturdy essence of solid architecture, four twisted wooden columns make the legs.  Like a prehistoric tree, the dense and organic form adds the gravitas of age.  Cerri's inspiration comes from Venice, where, like the heavily distressed table legs, thick wooden piles called 'briccole' mark winding paths of the ancient canals.  This little piece of Italy is seamlessly integrated into the this classic design that will surely stand the test of time.  Atop your very own 'briccole,' narrow spacers give lift and grace to the rust-colored iron tabletop.  Another element that has both weight and vintage patina, the iron symbolizes strength just like the wooden legs.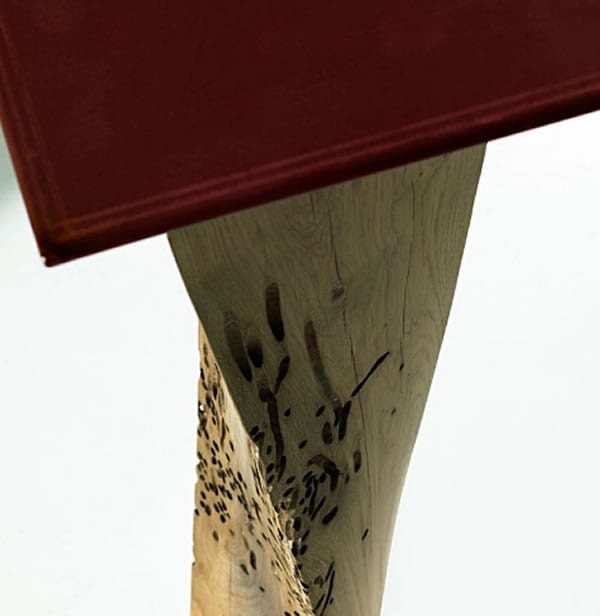 The result of the combination is a dining table with a commanding presence and quiet power.  Though the metal and wood materials are common in dining room furniture, the aged and organic forms used in the construction give dining room design a new perspective on how to be both modern and historical.  Bring some rustic elegance into your home with the Oak Table, and see how Cerri challenges you to rethink modern table design.
Hits: 0