Tandem is an exclusive sunbed collection for sun lover couples. A luxurious double lounger with generous dimensions perfect to use in the garden or in an area dedicated to relaxation, such as a private swimming pool, spa, patio, or in a public area of resorts or hot springs.
The pieces of the Tandem collection from Ego Paris can be combined in any number of ways to create a stylish outdoor seating arrangement.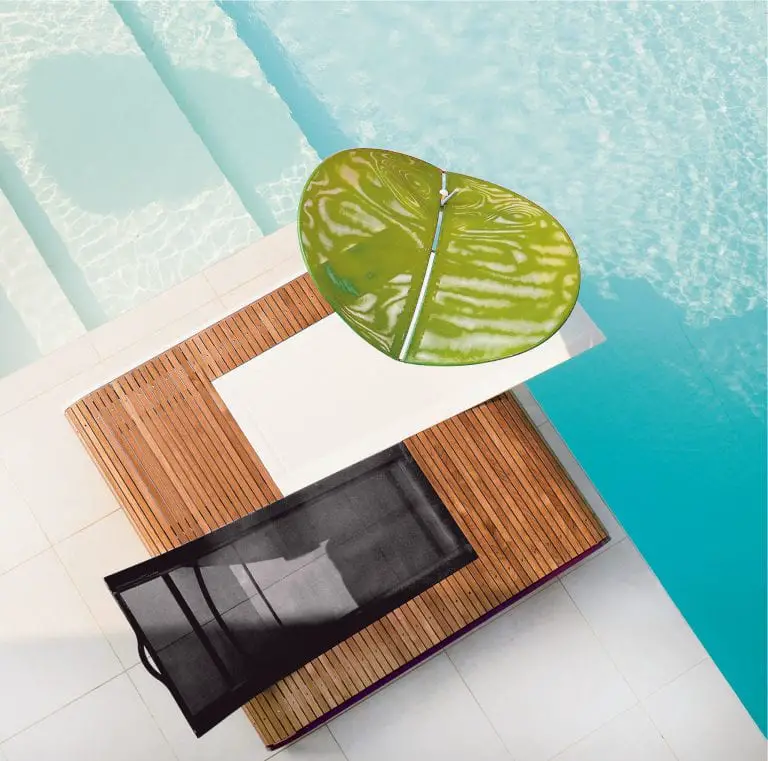 Since its foundation, back in 2004, EGO Paris has been directed by 3 brothers with the shared vision of an experience that is both human and industrial. The EGO Paris company designs, manufactures and promotes furniture  that is targeting architects, decorators, landscape designers, exclusive luxury hotels and high end individuals, to create unique, comfortable and welcoming outdoor spaces.
If you are looking for the much needed stress buster, then lying under the sun on a sun lounger can be the best option, and what better way to relax then staying not only close to your loved person, but face to face. This is the option that differentiates Tandem from the other outdoor loungers. A luxury sunbed with curves in all the right places, perfect whether you're looking to take a nap, relax or read a book. A ultra modern look contoured in a traditional shape that makes it easy to sit back and take a break.
The sun bed is available in Glacier White Corian or beautiful teak and has a frame in aluminum lacquered in 20 colors. The combination of aluminium and wood conveys a feeling of lightness to the furnishings collection and at the same time offers maximal durability for all-weather use. This is making Tandem double lounger a long lasting product even in bad weather conditions that combined with its looks make it essential for any modern outdoor space.