Strong and decisive, the Aston chair commands the room from its place at the head of the table. Jean-Marie Massaud's design for Arper defies convention as a new type of boardroom chair or executive lounge.  Its smooth, linear profile is engineered as much for comfort as for empowerment in the corporate or home office.  With sophisticated mechanics sheathed in its sleek, aerodynamic form, the Aston chair is both ergonomic and lightweight.  It may seem as if it was lifted from the bridge of a spaceship, but this chair was built to get your work done on the ground.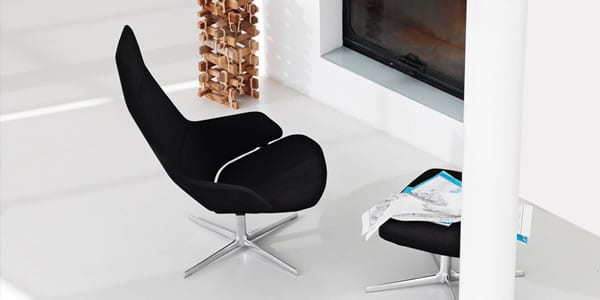 No matter what your need, the Aston chair models will conform to you.  All models are offered in a wide range of colors in both leather and fabric to suit your space.  Available in three different back heights: Conference, Office, and Direction, you can choose your options for more ergonomic control. Pick the four-way base with both swivel and tilt adjustment and automatic seat repositioning, or select a five-way base with height-adjustment set on smooth castors. The Conference model is available with either a four-leg base or cantilever chrome base. The Office and Direction models boast a synchronized adjustment.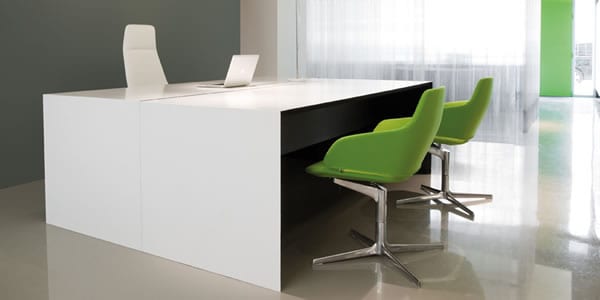 Finally, when meetings are finished for the day or you just need a moment to yourself, The Aston Lounge Chair features a four-way base with a swivel or automatic seat repositioning mechanism. Designed especially for waiting and lounge areas, the Aston Lounge has an upholstered footrest and side table for an escape without ever leaving the room.
Which model of the Aston chair captives you the most?