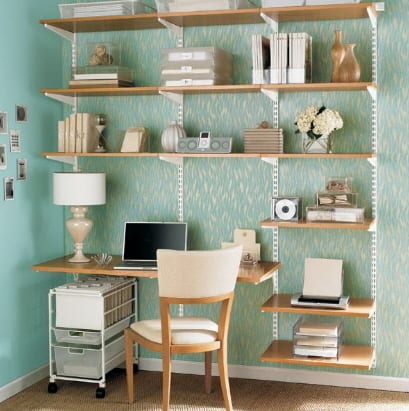 When you first look at it, the white & beech veneer Elfa shelf and desk unit doesn't seem all that impressive. You'll have to add a series of tracks to your wall for all the various shelves and the desk panel.
But that's the beauty of it. This simple "all in one" office system can be molded very easily to fit your needs as the beech veneer shelves are completely and independently adjustable.

You can bring the entire Elfa wall mounted shelving unit home for only $896 from The Container Stores website, or at any of their store locations. You'll probably want a stylish chair to go with this set, so make sure to check out any of the matching desk chairs that the container store has available.
Dimensions are 16″ x 80″ x 8′.