Jens Juul Eilersen is known for his innovative designs which offer enduring style. The Block sofa is one such piece. It is a gorgeous lounging sofa with a simple form. It takes one back to the basics and offers superior comfort. It is a welcome change from regular sofas which are filled with details and frills. The design gets its name from a simple block which stands firmly like an unmovable rock.
The first time you see the Block sofa by Eilersen, you'll be surprised and impressed by its design. It continuously draws attention to itself and your eyes won't tire of it. It is simple and does not make a fuss. It pays homage to simplicity and gives one peace of mind. The couch plays with colors and details and has armrests which can be removed or attached. It has a variety of throw cushions which can be piled up at will according to your preference. Its modules can be arranged in a number of ways. Block stands firmly on short legs with a height of 3cm. It avoids contact with the floor and looks like it is floating.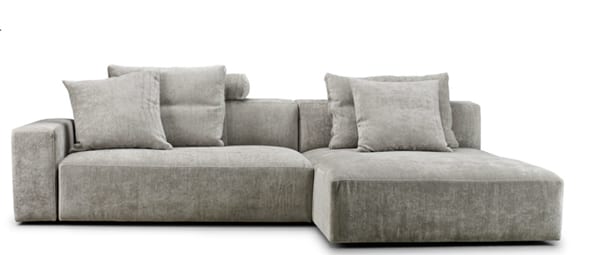 If you are looking for a couch that is deep, soft, and cozy, look no further than the Block sofa from Eilersen. It is designed with the modern homeowner in mind and will give your home a fashionable update. It is the simplest sofa you can get for your living space. Which unique feature draws you to the Block sofa?