Choose style and modularity with the Softbox sofa collection from Profim. One of new highlights in the collection are screens that allow for division of larger space into smaller meeting zones, which is especially useful in bigger, multi-functional areas. In addition, the screens soundproof outside noise and let you focus on the conversation or create a chill-out zone. Combining style, precision and comfort, Softbox sofa collection from Profim becomes perfect for adding accent and class to your living room or office area.

Designed by Paul Brooks (not the movie producer) for Profim, the collection its quite wide and you are able to choose between corner elements,single and double poufs, an armchair and two and three seater sofas.
Nowadays, contemporary sofas are the best furniture ideas for modern day living with comfort and style.The sofa can make or break you modern office or living area design, and the Softbox makes no exception to this rule. Softbox sofas seem like the perfect choice to add class and style to your contemporary interior. They all come in a wider variety of colors, to fit anyone's needs.
Paul Brooks worked on various projects before setting up his own business in 1988 as a specialist for office furniture and swivel chairs and today he is a very sought after designer and one of the most awarded from Europe.
His idea was to "create a support structure which when used in a modular way becomes a simple sequence of fluid forms", and he managed to do that with the Softbox. The pieces from this collection are adjustable and seem to be creaded for any place possible.
Known for its quality and the comfort it provides its customers, Profim  is starting to become one of the highest ranked furniture manufacturers in the past couple of years. The sofa sets manufactured by Profim are perfect for adding accent and class to your living space.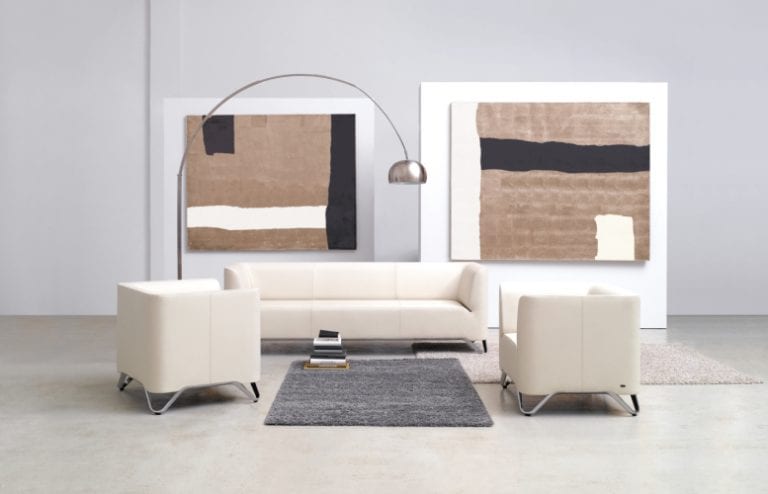 Hits: 0