Calligaris' strength is built day by day mainly by way of its product. With the expanse of the range of products offered today, Calligaris boasts a very unique catalogue.
The company continuously develops new products that combine quality, functionality and technology. The products feature form and substance providing the consumer with the widest range of possible choices.
Design is an intricate concept. Beyond the analysis of the function and the study of the structure, it derives from the direct connection with the materials involved. Calligaris' Modern Furniture make your home cozier and improve our daily life.
Market studies and analysis direct the conception of new products focusing attention on the emerging consumer trends. The steadfast research to find materials with innovative features, the competence of the technical department, the frequent and consolidated collaborations with internationally renowned Designers along with their proven ability during the manufacturing phase allow them to offer high quality and functional products with an unmistakable supplement: style.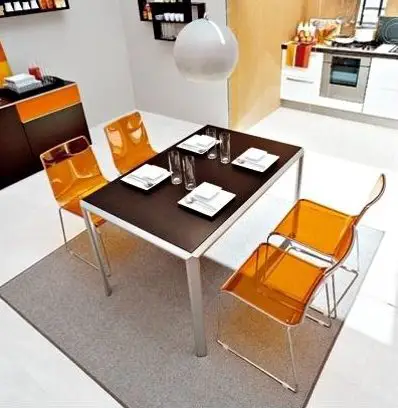 Hits: 0