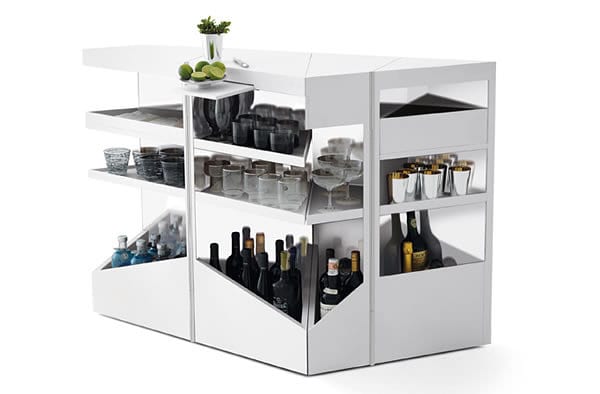 Are you a cocktail connoisseur? If you answered yes, the Qbist Bar by Opinion Ciatti is for you. Designed by StudioArka, it pays homage to the renowned puzzle creator and English mathematician Henry Dudeney. The bar is a 3-dimensional structure comprised of six parallelograms. It has a square base sectioned along exact lines to form components that open up to differently shaped units. You can arrange the four trapezoidal elements into different configurations according to your preferences.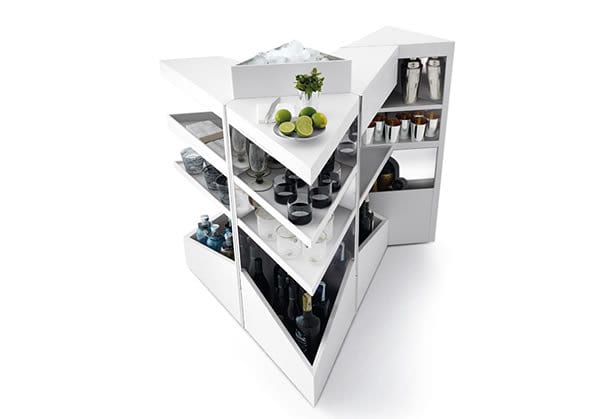 Whether you like your drinks stirred or shaken, the Qbist Bar by Opinion Ciatti will help you to keep everything you need organized and accessible. It offers a lot of shelf space for your bottles, glasses, and more. The bar has a structure made from Dupont Corian and an interior in mirror-finish stainless steel. The interior is fitted with a tray, drawer, ice bucket, pull-out cutting board, and shelves. Thanks to its compact size, the Qbist bar makes a perfect fit for any interior. If you have limited space, no need to worry since the bar can be arranged to fit into small areas.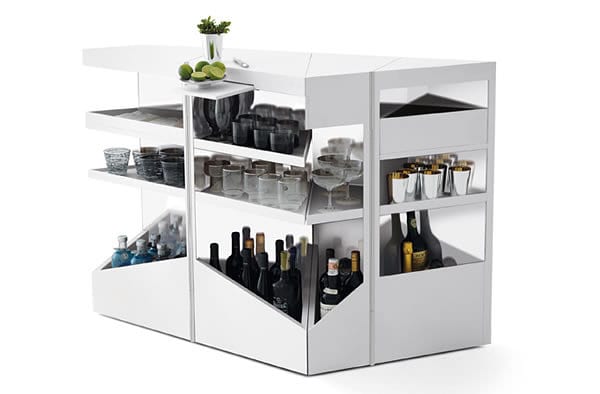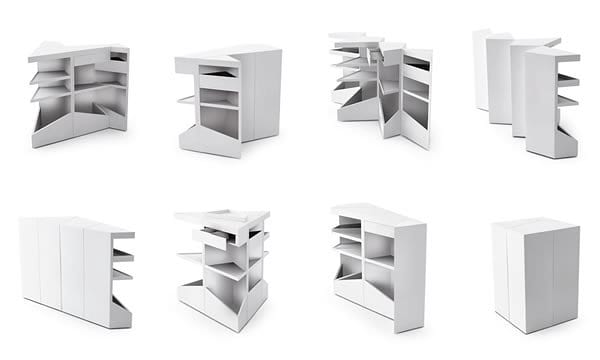 This bar makes entertaining easier. It has plenty of room for your drinks, glasses, and accessories. It will make a fashionable addition to your dining room, kitchen, or any place you want to entertain. Its surface is the perfect place to shake and stir your concoctions. Get it for your home and showcase your collection of drinks in a stylish way. How would you display the Qbist in your home?