We're an affiliate
We hope you like our recommendations! Just so you know, we may collect a share of sales or other compensation from the links on this page. Thank you for using our links, it is much appreciated.
Happy Thanksgiving, all!  Since today's a day for laid-back, casual celebration of friends, family and all there is to be thankful for, we thought we'd pull together a post in which the low-key holiday theme acts as a centerpiece.  Between the tryptophan crash that occurs after enjoying turkey, the sugar low that takes place after all that pie, and all the bowl games just begging us to take a seat and dive right in today, we couldn't think of a more appropriate topic than ultra comfortable easy chairs.  So enjoy your time today with the folks you adore, eat way too much of everything on the table, and then sink into a comfy chair of your own as you peruse these bastions of ultimate laziness and contentment.  Happy holidays to you and yours from all of us at Furniture Fashion!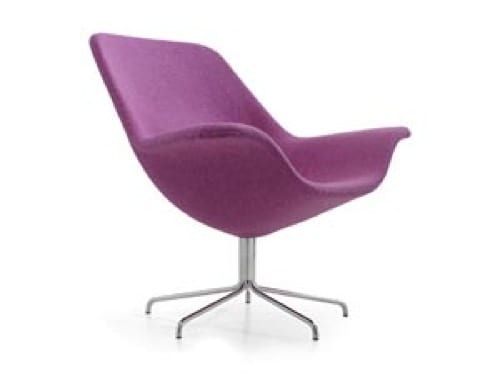 Yuca chair found at Studio Vertijet.