When choosing a kitchen island, you must keep functionality in mind over any other design aspect. Why do you want an island? What will you be using it for the most? Whether it's baking and decorating, serving and socializing or needing it to help prep for big holiday dinners with the family, if you're lucky enough to have the space for a kitchen island, then it's vital that you know how to pick the right one. Allow us to guide you and lead you on your way to finding the perfect fit and perfect match!
Use and Functionality
How to pick a kitchen island is an important decision.  This is a permanent decision that you will likely live with for many years to come unless you change living spaces. Ask yourself, what do you need a kitchen island for? If you're big on entertaining, then having an island is a great way to help serve the appetizers and cocktails. It's a great place to store the wine with a built in rack and it allows for extra prep space for all those big meals. Or, maybe you love to bake goodies and sweets for the family. This extra, open space gives you the room to experiment and make all of those baked goods look pretty. Maybe you have kids and that extra counter top is where breakfast, homework and school projects take the lead. Keep all these in mind when you're looking at built-in or mobile islands, whether you need drawer space for storage or hooks underneath for your pots and pans to stay.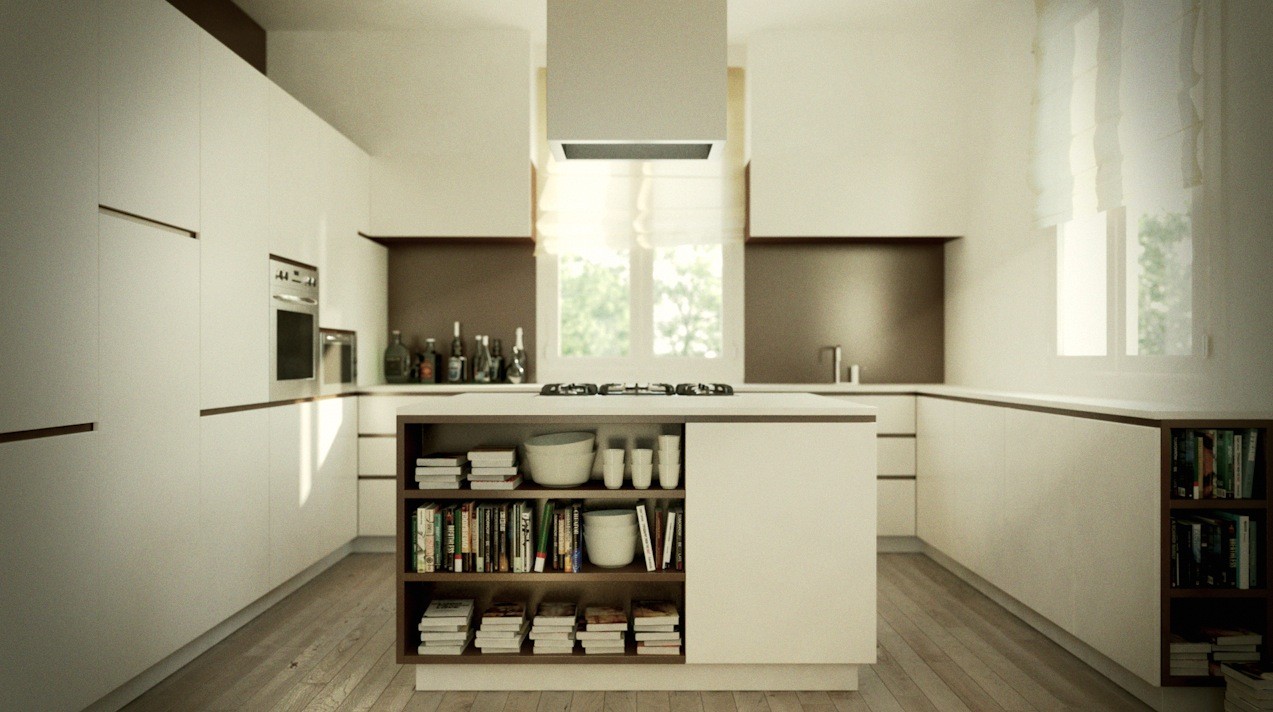 Space Savers and Utilizers
If you don't have a super open, large kitchen area, then you may just need a smaller island that serves different purposes. You may need one that acts as both island, table and extra storage. Don't worry, if you're in need of something with lots of versatility, functionality and space saving capabilities, there are plenty of ways to make this stylish and fashion-forward. Whether it's a studio apartment or small condo near the beach, it seems like we all need the extra counter tops to get the work done in the kitchen.
Mobility and Movers
That same island on wheels you use to maneuver around the kitchen could be that same island you wheel out to the dining room to use as a buffet table. As we've mentioned previously, it's imperative that you write down and think about the needs and uses you'll get out of having a kitchen island before you go shopping. If you need something that has mobility, one that's centered and bolted to the floor of the kitchen won't be very helpful. You may even need to take it to the patio for prepping poolside cocktails in the summer!
Modern and Edgy
Lastly, you have to think about the design. We're all about modern, cutting edge designs at Furniture Fashion but we realize not everyone has the home that fits the style. If your kitchen is clothed in country cabinets and distressed accents, then a sharp, stainless steel island will look completely silly and out of place. There are so many ways to mix and match modern, edgy and traditional styles so we urge you to do lots of shopping and inspiring before you make your final decision.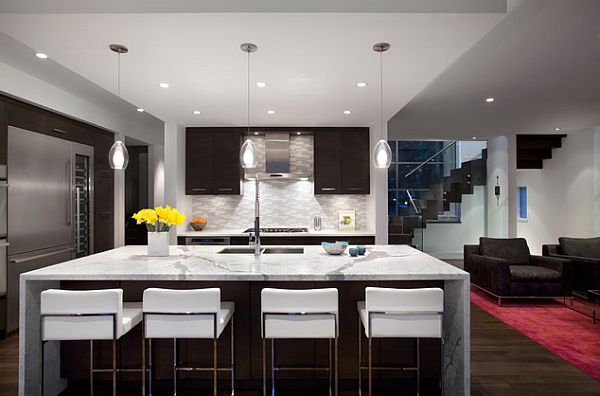 via
Let's revise. What four questions should you ask yourself  on how to pick a kitchen island?
What will I use this for?
How much space do I have?
Do I need it to be mobile?
What style does it need to fit into?