Contemporary design can easily fall into the trap of alienating guests in a cold house full of harsh lines and shapes.  To maintain clean lines and yet bring the warmth that transforms a house into a home presents designers with a modern challenge.  Ludovica and Roberto Palomba tackled this issue head-on, and proof of their victory lies in the Palio Dining Table for Poltrona Frau.  While the lines are undeniably crisp and rigid, the elements of color and texture make this table feel as though it can truly be a part of your lifestyle.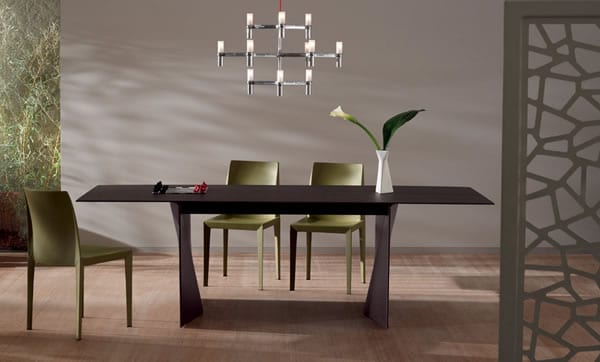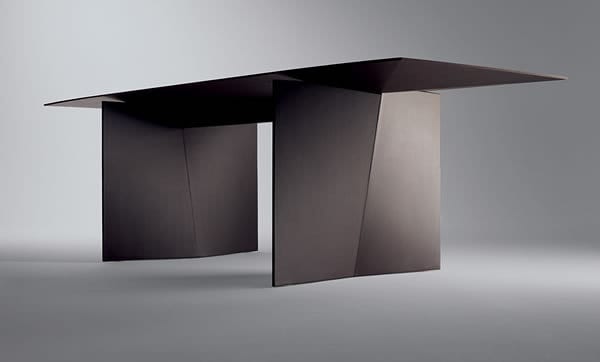 Coupled with a slightly mid-century retro vibe, the rich finish is a product of carefully stained ash veneers.  The Palo Dining Table for Poltrona Frau comes in either natural tones or the dark, tropical wengé version, the wood grain in the table gives it an organic, casual feel to offset the precise geometry.  The mixture of natural and man-made design elements has quickly become the signature of domestic contemporary design; where minimalistic meets home.  The thin slab of tabletop rests gracefully atop two perpendicular legs, each with a slight twist designed to catch your attention.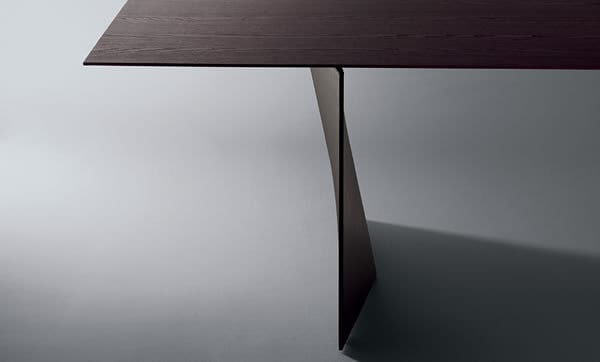 To achieve the sense of motion in the supports, each one is crafted in polyurethane and covered in your choice of Pelle Frau® Color System or Saddle leathers, a texture complement to the smooth ash wood.  The paper-thin proportions are elegant like origami without being overbearing in your décor scheme.   With the Palio Dining Table, you can have contemporary design that still feels like home.
Can you see you and your loved ones enjoying a meal together at the Palio Dining Table?
Hits: 5