Do you love furniture pieces that are compact and utilitarian? If you answered "yes," you'll love the Naidei Sofa Bed by Poltrona Frau Group. It is the tour de force of designer Tobia Scarpa who was inspired by small, modern spaces. It will spice up your interiors and add color and interest. The sofa bed exemplifies Poltrona Frau Group's philosophy of pursuing excellence through constant research and innovation and designing products that exude contemporary style.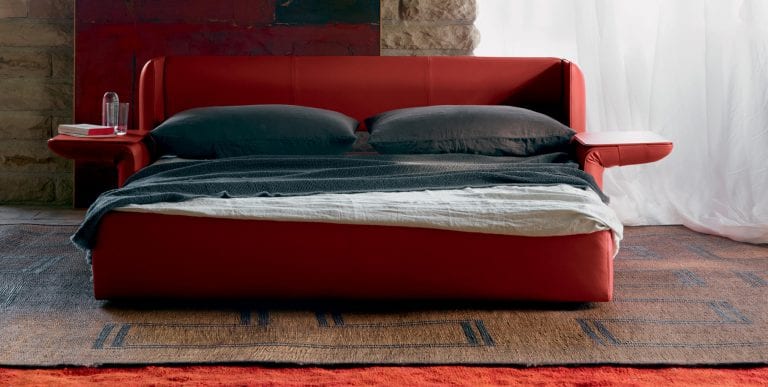 A sofa by day and a bed by night, the Naidei Sofa Bed by Poltrona Frau Group is all you need in your small home or apartment. It is a perfect fit for living rooms and guest rooms. It has a simple tilting mechanism that stretches up to 90º that enables its armrests to transfigure from pragmatic support surfaces by day to utilitarian bedside tables by night. It can be made with a leather-upholstered accessory shelf to provide more versatility. Converting the sofa into a bed is an easy process. All you need to do is pull the seat outwards and the one-way castors and metal guides will allow the bed to slide into place. The sofa bed also comes as a daybed with a drawer under its seat. It is upholstered in fully removable fabric or Pelle Frau®Color System leather.
The Naidei Sofa Bed will not only be useful in compact spaces, it will also create space when required. It offers value for money and will captivate one and all with its innate charm.
Ready to add functionality to your space with the Naidei Sofa Bed?