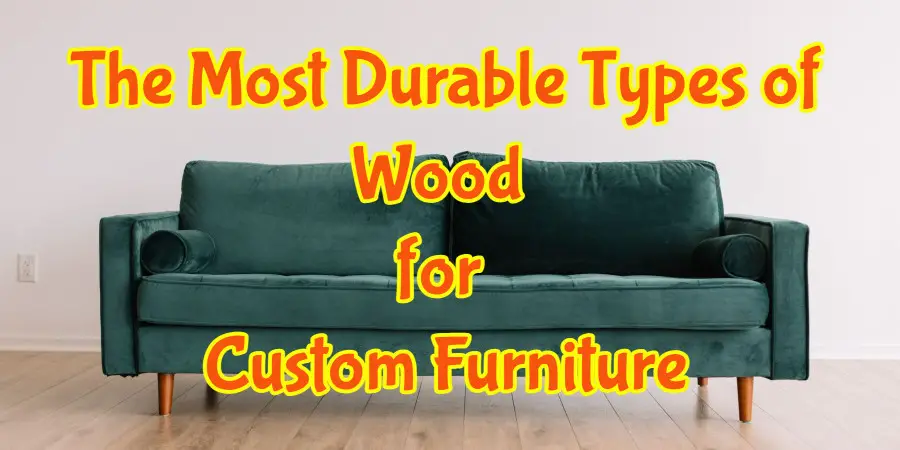 Durable Wood for Custom Furniture
If you are in the market for custom furniture, you want to ensure it is as high quality as possible. That includes everything from design and comfort to the longevity and material it is made out of. That said, all of these elements are closely tied together.
The design and comfort will depend on the piece's material, and its longevity will depend on all those factors combined. Durability is essential for furniture because you want it to last many years without damage.
Whether you are looking for a chair, table, or bed frame, certain types of wood will provide you with the best results. For this reason, today, we'll discuss the most durable types of wood for custom furniture.
Hardwood vs. Softwood For Furniture
When shopping for furniture, there are many factors to consider. One crucial feature is knowing the difference between hardwoods and softwoods. While both varieties are eco-friendly for furniture, Hardwoods, such as oak and mahogany, come from broadleaf trees, offer greater resistance to scratches and dings, and are often more expensive due to their durability and look.
Softwoods, such as pine and fir, come from coniferous trees that lack hardwood species' density. Softwood furniture is less resistant to damage or wear but is generally more affordable for those on a budget. That said, the following is a more detailed overview of the two types of wood.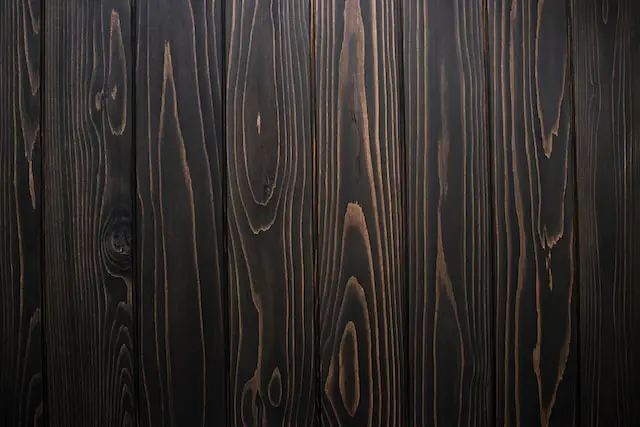 Photo by Mockup Photos on Unsplash
Hardwood
Walnut, mahogany, oak, and maple are all examples of hardwoods. All of these woods originate from flowering plants. With that in mind, here are some of the main characteristics of this type of wood:
Hardwood is long-lasting, low maintenance, and has a tight grain.
Because of its density, Hardwood can withstand the normal stresses of everyday use.
With its low sap content and good fire resistance, it finds widespread use as a flooring material. In addition, it is available in a wide range of hues and perforated plate designs.
It usually costs more than its softer counterpart. As a result, it takes longer to reach maturity. One example is gum, a hardwood, which is priced similarly to other types of softwood.
Softwood
Softwoods are more affordable than hardwoods and originate from evergreen trees that produce seeds, such as cedar, redwood, yew, spruce, pine, and fir. In addition to the term "non-porous wood," this refers to the lack of vessels in the material. That said, here are some of the characteristics of this type of wood:
Fast glue absorption and superior finish quality.
Scaffolds, fixtures, flooring, and wall claddings are common uses for it.
Softwood has lower fire resistance than hardwood due to its greater sap content and more open grain.
You can use it in various contexts, and it has a compact design.
Hardwood is harder to come by, but this material is more accessible and requires less effort.
In summary, you can use hardwoods and softwoods for the same purposes. However, because softwoods are more sustainable for furniture and easier to work with, so they are much more popular worldwide. 
The benefit of hardwoods is that they are more long-lasting than softwoods. Hence, hardwoods are ideal for high-end furniture, flooring, decks, and construction. Now that we have mentioned the two main types of wood for custom furniture let's get a little more specific.
Photo by Patrick Fore on Unsplash
Walnut: The Timeless Choice for Elegant Furniture
Walnut is one of the most popular woods for making furniture pieces. The shock resistance, stability, strength, and rich color are why walnut is in high demand. Walnut is one of the most expensive hardwoods, but many carpenters still favor it because of its striking appearance. The color can vary from milky white and mild brown to dark chocolate brown with dark brown streaks, and it takes a fine polish.
Walnut finds widespread use in manufacturing carvings, cabinets, wood veneers, furniture, and flooring. It's also helpful in crafting stringed instruments like guitars and violins.
Oak: A Classic Choice with Enduring Appeal
Oak is known for its strength, durability, and beautiful color and grain. Also, you can stain oak in different shades and finishes to add character to your piece. In addition to its strength and beauty, oak has natural oils that help to protect it against scratches and other forms of wear and tear over time.
That makes it a practical choice for furniture used frequently and subjected to daily wear and tear. In fact, with proper care and maintenance, oak furniture can last for generations. However, oak can be expensive due to its popularity and availability.
Cedar: Natural Beauty and Practicality Combined
Cedarwood has been a popular choice for furniture for centuries. That is mainly due to its distinct aroma and natural resistance to insects and decay. Its color and grain pattern vary from pale yellow to dark reddish-brown, and it is relatively soft. That makes it easy to work with and craft intricate designs. Pieces made from cedar wood can range from chests, dressers, or cabinets to chairs, tables, or other household items.
Furthermore, cedar wood's high oil content makes it resistant to rot and repels moths and other insects, making it great for storing linens or clothing. That said, given that Cedar furniture is relatively soft, you must be careful when moving it. If you are relocating, don't try to handle it yourself, professionals can keep it safe and ensure it gets from A to B without any damage.
Mahogany: A Timeless Choice for Elegance and Warmth
Regarding tropical hardwoods, mahogany is one of the most expensive options. However, the price tag is more than justified for many reasons. The grain of this wood is straight and fine, making it very sturdy.
When polished, mahogany reveals a stunning reddish shine and a gorgeous reddish-brown hue that only deepens with age. Mahogany's innate resistance to termites adds to the wood's strength. Thus, it is best for manufacturing one-of-a-kind furniture, carvings, and moldings.
Cherry: A Durable and Beautiful Option for Home Décor
The most prominent characteristics of cherry wood are its vibrant red hue and remarkable longevity. The Cherry oil inside the wood gives it a faintly red hue. In time, the wood might become darker and redder through exposure to light and biological age.
Stunningly, the wood continues to deepen even after you stain it. Cherry is in the middle of the pack for stress absorption, strength, and density. Therefore it is perfect for stools, dining chairs, and tables. 
Teak: The Perfect Choice for Outdoor Living Spaces
Due to its high density and durability, teak is another popular option for wood for custom furniture. Teak is naturally resistant to moisture, rot, and insects, making it an ideal outdoor furniture choice.
Plus, teak requires little maintenance, making it easier to care for over time. The only downside is that teak can be expensive compared to other woods on this list due to its natural scarcity.
What Type of Wood Is Best for You
Selecting the right type of wood is an important consideration when shopping around for custom furniture. When deciding on the kind of wood you want, it's essential to consider the specific requirements of your project. That includes how much you plan on using the furniture and the aesthetics you are looking for.
Your budget is another essential factor to consider when selecting wood. Different types of wood can vary significantly in price, so evaluating your budget before deciding is vital.
Furthermore, when exploring wood options, it's essential to consider each wood type's unique features and benefits. Some wood types are durable but inappropriate for furniture, and vice versa.
However, as we've mentioned, the most common types of wood for furniture are oak, cherry, mahogany, and walnut, each with unique characteristics. By taking the time to consider your project requirements, budget, and available wood options, you can ensure that you select the best type of wood for your project.
Conclusion
Now that you know the most durable types of wood for custom furniture, you can make an informed decision. Several characteristics besides hardness, such as grain pattern and density, should be considered when selecting wood for your handcrafted furniture.
Ash, oak, and maple are great for a strong, long-lasting wood. Alder is a better option than other woods if you need something lightweight. That said, no matter what you choose, we are confident that you will be impressed if you understand what we've discussed today
Related Articles: