Redecorating your bedroom can be a lot of fun, but there are many important decisions to be made. One of these decisions is choosing the right bed. If you're going for a modern look, get the Cabinet Lego bed by Lola Glamour. You spend a lot of time in your bedroom and it should be a sanctuary you can retreat to when you want to get away from everything. This luxurious design will ensure you get a good night's rest and create a feeling of harmony in your bedroom.
The Cabinet Lego bed by Lola Glamour has a stylish headboard comprised of wood and metal. It is ideal for people who love the marriage of these two dynamic materials and loves the appearance it lends to their decor. The bed has a solid lime structure and MDF is used to enclose the ring decoration on the headboard. The wooden structure is black and silver patina is used for the ring decoration.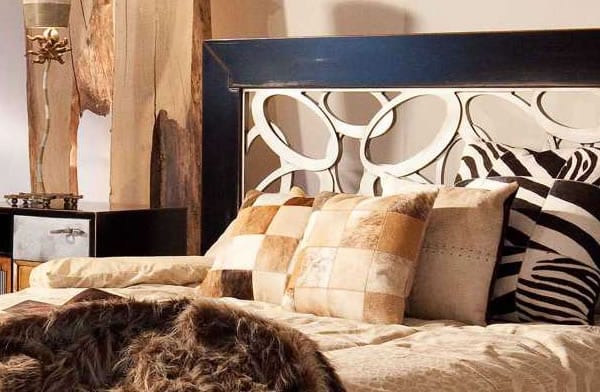 You'll love this bed's unique mix of metal and wood which gives it a contemporary look. Its headboard will add some exotic geometry to your bedroom. Use several pillows on the bed to add comfort and you'll be sleeping in a cozy environment for a long time to come. This piece is a showstopper and will become your bedroom's focal point. While it quickly catches the eye and communicates the contemporary style you desire. Consider the Cabinet Lego for your bedroom and create a haven of comfort.   What feature do you love most about the Cabinet Lego?