Complement your modern taste with the Pupilla Corner Sofa by Leolux. The striking piece has an organic shape and envelopes users as they sit. It is the masterwork of Gabriele Assmann who combined function, comfort, and emotion when designing it. The sofa's name means "the apple of my eye." Gabriele Assmann chose this specific name to show how much the sofa meant to her. Pupilla is comprised of two sofas and add-on seating components that create separate seating solutions. You can choose between 3 components with different seating characteristics.
Thanks to the smart way its modular elements are coupled, the Pupilla Corner Sofa by Leolux takes less space than expected. It is a perfect match for both large and small homes. The sofa provides plenty of elbow room for you and your guests. Its plush seat and curvy form invites you to sit and relax and its richly upholstered backrest provides extra support. You can use Pupilla in the center of your living room or in the corner. Its unique details add to its character and give it a gorgeous appearance. Its legs are its most striking features; they are made of shiny metal and are oddly shaped. They make the sofa look like it's resting on castors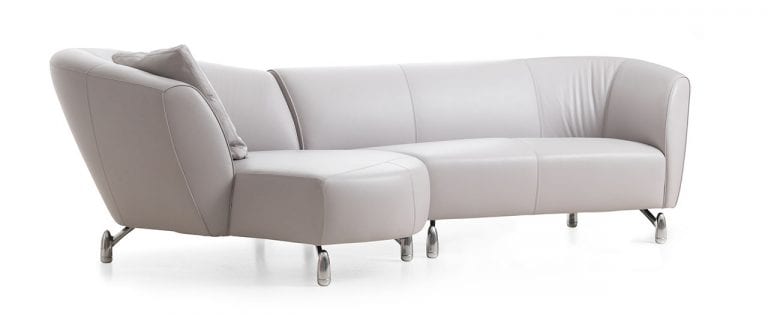 Pupilla is not only beautiful, it delivers on exquisite comfort. You'll love its cool and trendy contemporary style. It is designed to inspire relaxation and does just that. If comfort and fashion are top priorities for you, get it and unwind in style. Of all its features, which one do you like most?
Hits: 0