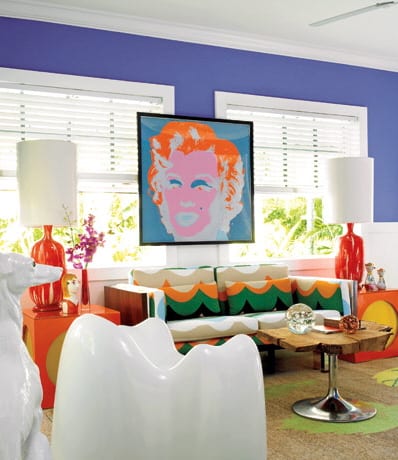 Interior Decorating Doug Meyer
In a recent edition of Met Home designer Doug Meyers was featured in his rather colorful deco period home in Miami which sight unseen conjures up visions of pastels and rich interior decorationg ideas.
Well the designer who focuses on furniture, fabrics, area rugs, outdoor furniture and tile put his skills as an artist to work as he transformed his interior living space and backyard into a bold display of optimistic energy and enthusiastic room settings with real personality.
Colors can say a lot about who we are and our views on life, and I would say Doug Meyers has a good idea of what life should be, bright and fun. This homes interior decorating scheme makes me think of a vacation spot which would be really nice to wake up to every day.
NOTE: images are copyright of the respective owners