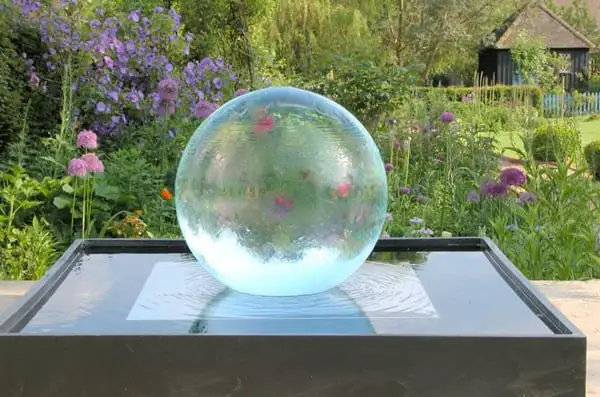 Water Falls Ideas For Home and Outdoor
With indoor or outdoor waterfalls and water features, Harmonic Environments has a collection that will enhance any residential or commercial setting with nature's most soothing element.
The Harmonic Environments collection includes two-sided glass panels, natural stone, stainless steel, etched glass, and copper tastefully combined or simple to create any size one or three-dimensional waterfalls or outdoor fountains.
Their design team has tackled some challenging projects and recently did 10 custom waterfalls at the new 11,500-square-foot Mandara Spa at Atlantis, Paradise Island, and The Bahamas. Of course, LED lighting for dramatic effects, and company logos can be added for professional applications. Imagination and the sky is the limit. Here are a few of the waterfalls and fountains that caught my eye.
Stunning Corner Indoor Waterfall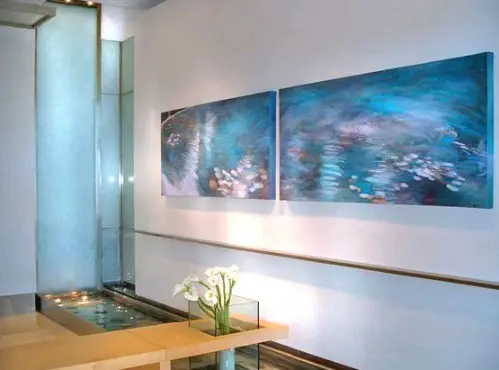 Full Length Indoor Waterfall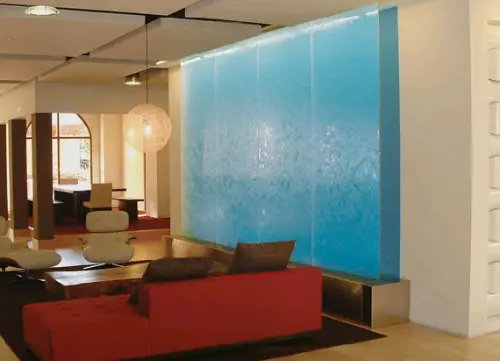 Mixed Color Refreshing Indoor Waterfall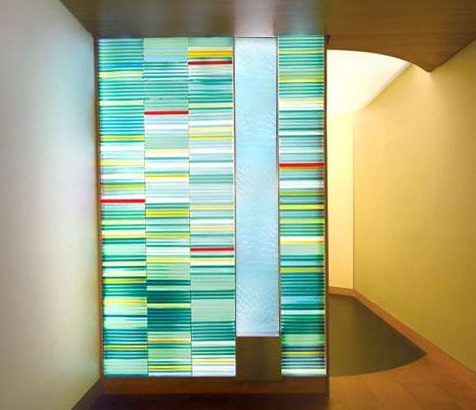 Copper Plate Outdoor Waterfall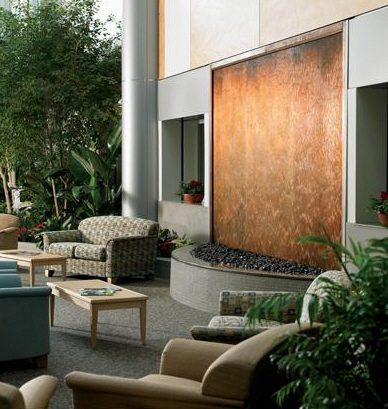 Indoor Glass Waterfall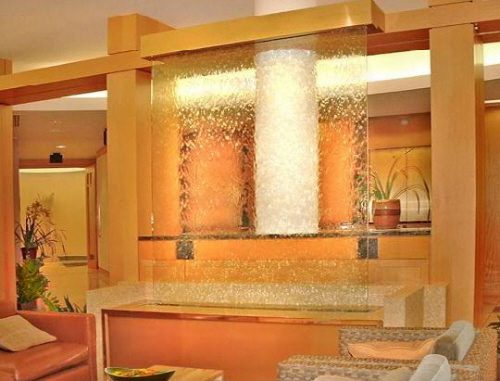 Showroom Glass Full Length Waterfall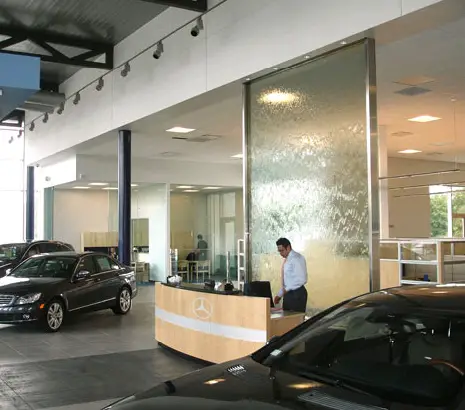 Triple Glass Waterfall in Blue Sea Colors
Office Place Waterfall