iDeas Line from Deltacalor is a collection of hydraulic towel warmers perfect for heating your environment but at the same time a clever mix of efficiency and aesthetics. Their designs reinvent radiators, making them able to give the environments a new aesthetic value and renewing the way of understanding domestic warmth. These pieces are a useful addition to any bathroom, and they cannot fail to match any type of decor.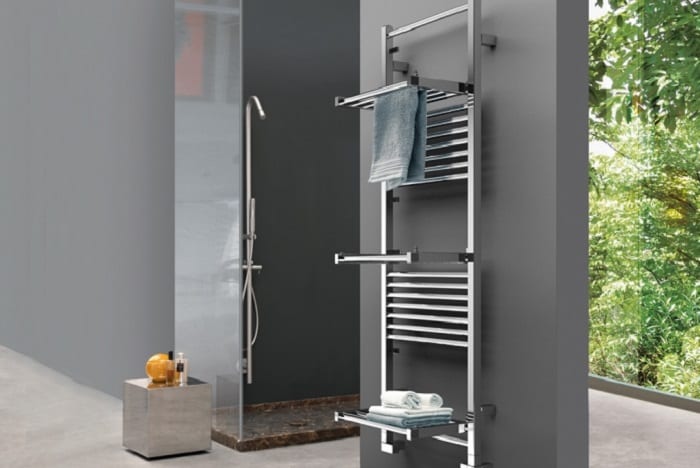 Thanks to the research carried out by Deltacalor, some radiators of the iDeas Line have 90 degrees adjustable modules, as pictured above and below. With these, in addition to an elegant towel warmer, you have a useful clothes dryer in your bathroom and also an innovative radiator to heat your bathroom.
The team of engineers and researchers is the actual driving force of the company and they are constantly engaged in research and development of innovative heating systems with respect to the environment and in line with the latest energy saving standards. This way they manage to offer high-tech products with contemporary designs perfect for residential use that perfectly combine performance, aesthetics and new heating technologies.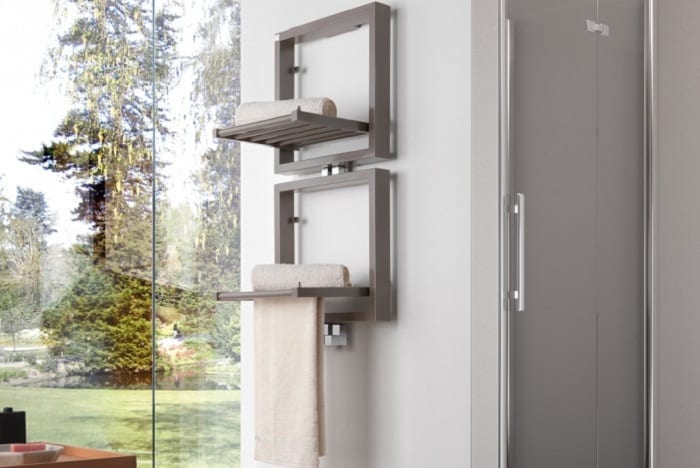 And how about a radiator that you will build yourself and be able to redesign it whenever you want to? Part of the iDea hydraulic towel warmers, there is also a piece that can do just that. FreeSystem model has pipes that can be composed in a wide range of different sizes and shapes, to create numberless drawings and aesthetic combinations.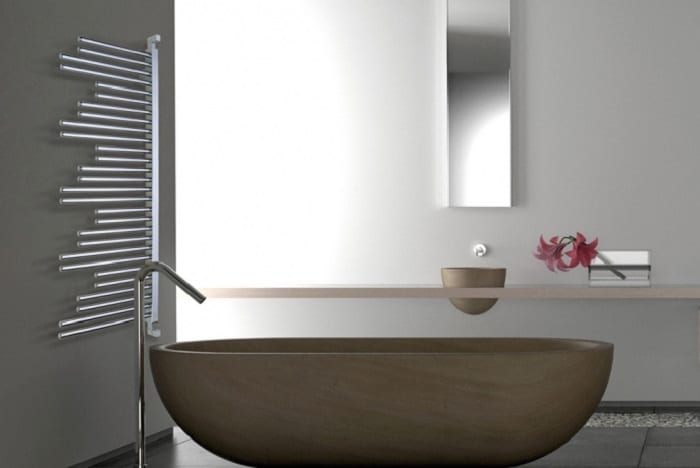 Deltacalor is a company founded back in 1993 as a manufacturer of steel towel racks. Being purchased in 2001, by an industrial group, the company renewed its product range with exclusive product lines.
Ever since 2005 when the company moved in a new 10.000 sqm modern manufacturing facility with state-of-the-art technologies, it started creating products at the highest market standards that are retailed all over the world.