Do you want to create a modern home office of your dreams? Start off by choosing the Island small desk by Cattelan Italia. This modern desk brings luxury and imagination to any room and will embellish your study or office in an exceptional way. Created by Paolo Cattelan, it features an organically shaped wood or glass desktop. The top also comes in black painted glass, clear white painted glass, wenge, and Canaletto. The desk's base is made from stainless steel and offers sturdy support.
The Island small desk by Cattelan Italia offers a fresh approach to conventional desks. Compact, convenient, and uniquely shaped, it will look striking in any room in your home. It makes a perfect workstation for your office, living room, and bedroom. Its sturdy surface is able to withstand the daily demands of your job and work environment.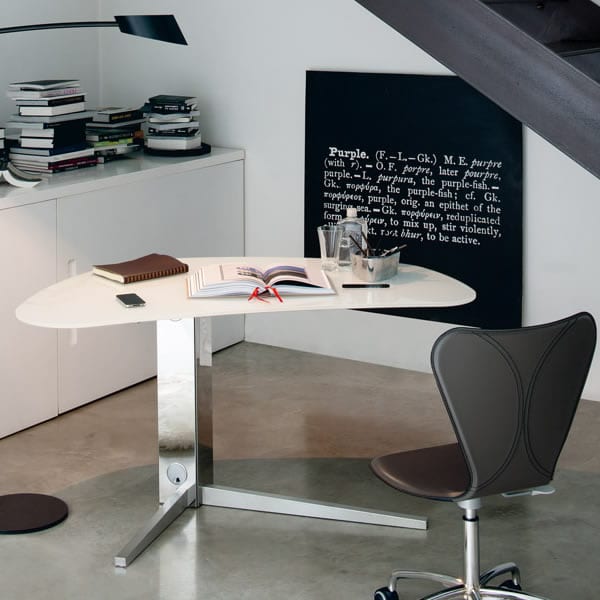 This desk will not only bring functionality to your office, it will add contemporary, attractive style. It will help you to stay focused while you work and keep your productivity flowing. The desk's small size makes it a perfect fit for offices with limited space. Its clean, light look does not overwhelm but complements your office furnishings. The proper desk makes the difference between a disorganized day and a productive one. When replacing your office desk, get the Island small desk and create stylish, functional space. It is a useful tool in establishing a comfy, ergonomic, and productive workspace.
Wouldn't you love to sit at this desk and come up with brilliant ideas?