Helios Floor Lamp by Milos Todorovic
The Helios is a remarkable modern lamp designed by Milos Todorovic, which will not only act as the primary light source in the room but also become a topic of interest for your guests.
The Helios would be suitable for any room of your modern home, and it impresses with its overall design. We're looking at a light source that's surrounded by wood panels that curve gently to allow the central matte glass elopsoide to illuminate the room.
The Helios lamp would be a good fit for your office environment too, but make sure you order enough units so all your colleagues and/or employees can enjoy one.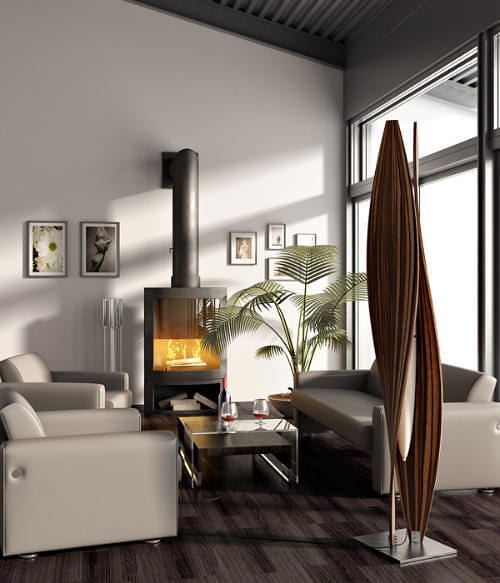 Adesso Maui Arc Lamp
The Maui arc modern floor lamp is the perfect solution for illumination around the urban-inspired sections or any living space with a natural vibe

Barrel-shaped lanterns are composed of brown cane sticks

Lined with a fabric-like white rice paper to diffuse the light

Three 60W incandescent or CFL equivalents, creating efficient overhead mood lighting

Lamp has an antique bronze finish and a simple on/off rotary switch located on the pole

Lamp is smart outlet compatible

Elevate your home décor with natural style lighting fixtures from Adesso

With a compact footprint and elegant design