Sustainable Desk Chairs
Our parents said it best: "Do well, and do good."  While we're slaving away at our desks, tethered to our jobs for at least eight hours a day, we can lessen our negative impact on the earth as we strive to do something positive at work.
Today's roundup of ten sustainable (i.e., eco-friendly) desk chairs plainly illustrates the fact that environmental consciousness can easily be achieved without sacrificing good design, and in some cases, wacky conversation-worthy creativity (see: tennis ball chair).
In fact, the sustainability movement is picking up speed so rapidly, it likely stands to eclipse the traditional devil-may-care contemporaries who haven't quite caught up with the times yet.
In the true spirit of classic sportsmanship, the best and most thoughtful achievers pull ahead while those who just try to skate by… get left behind.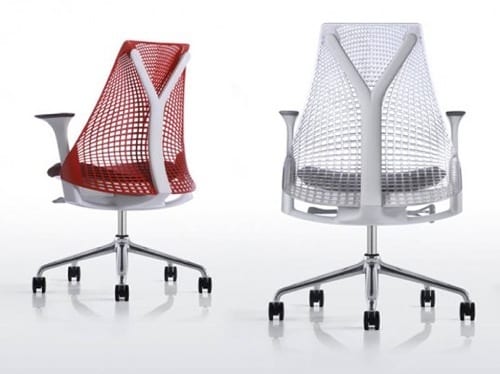 Several elements in today's series found at Herman Miller.