We're an affiliate
We hope you like our recommendations! Just so you know, we may collect a share of sales or other compensation from the links on this page. Thank you for using our links, it is much appreciated.
Ah, futons.  Remember those monstrosities from college that never quite looked like a real couch?  Well, with modern design being what it is, today's versions of the dorm room staple are streamlined, simplified, and — dare we say it?  Cool.  In today's roundup, we found two superstars of the genre — one being (not surprisingly) the sleep experts at Serta who know a thing or two about comfort, and another being a company called Dania, which clearly understands exactly how to blend fashion with function in a small space.  Kinda makes us want to go back to university and relive the revelry of senioritis this weekend…
[the_ad id="83444″]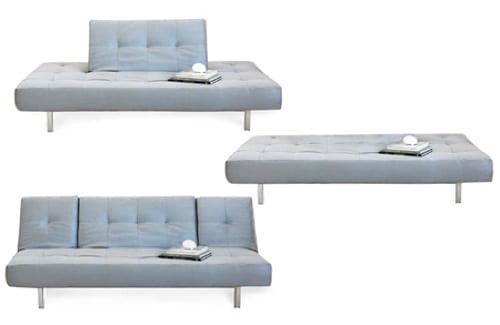 Several elements found at Dania.