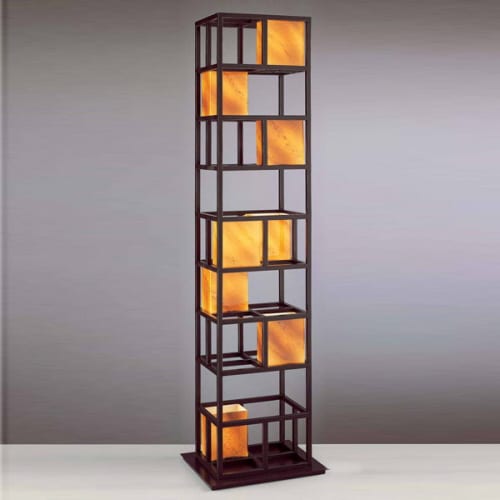 George Kovacs Lamps
In 1954, George Kovacs opened a small store in Manhattan, importing modern and avant-garde lighting, revolutionizing the landscape of design and illumination.
Staying ahead of trends and frequently propelling the appreciation of modern interior design within the US, catapulted the success of the George Kovacs brand well into the early 2000s. In 2002, George Kovacs Lighting was licensed to The Minka Group and continues to be the benchmark of design technology and superior contemporary style in the 2020s.
Several years ago I made a superb investment and furnished my home with George Kovacs lamps. There is a distinct difference in the look and quality of the Kovacs collection that will do more than fill your living spaces with light.
Sure it takes very little to illuminate a bulb, but lamps can interest and creative, taking the plain and making it much more. Starting with great designs and top of the line materials including heavy gauge steel, George Kovacs makes a lamp for every room and situation from bathroom lighting, wall sconces, chandeliers, table and floor lamps.
I like the floor lamp shown here for its rigid line structure yet soft diffused light offering a modern look with a nice touch of ambience.
George Kovacs lamps are very popular in 2020 as they were in 2007 when we first wrote about them. Take a look at any of his lamps in any of the links on this post.
GEORGE KOVACS MODERN CONTEMPORARY FLOOR LAMPS
George Kovacs Bath Lamp