We're an affiliate
We hope you like our recommendations! Just so you know, we may collect a share of sales or other compensation from the links on this page. Thank you for using our links, it is much appreciated.
Furniture Fashion is not saying to stop recycling your old newspapers so keep up the good work. However we can help save trees in another way by using creative fireplace accessories like the NewsPaper Log Roller that helps make a nice warm and cozy slow burning fire while eliminating the need to cut or cart firewood home. The tighter you roll makes the logs denser, which allows them burn longer. See some other Furniture Fashion fireplace accessories here including ethanol and natural gas burning fireplaces.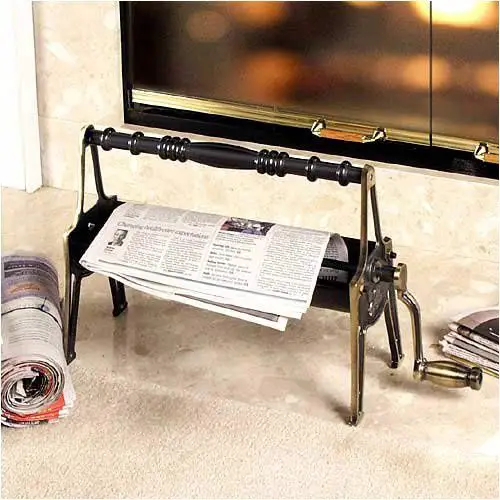 It's nice that you can reuse newspapers rather than send them out in the garbage or save them for recycling.  If you prefer wood over newspaper, take a look at our article, 
8 Wood Burning Fireplaces Ideas that Totally Sizzle
, for more inspiration and decorative designs.