Many people reach out to us for dining chair ideas to enhance an existing room or look to the future in changing out furniture. The market is so massive with so many designs available to consumers.
There are many things to think about when contemplating such a purchase. First off is how will the space be used? For example, how often will family and friends sit down to share a meal?  Some people we speak too only use that room for holidays and special occasions.
Others have kids do homework or other school projects. The use may lend itself to one style over another. Think also how your home may change in the future if there may be more family moving in, a remodel is planned or young adults are setting off to college. Lifestyle is an important factor when shopping.
What a fun chair back on this example!  It create a contemporary twist on what would otherwise be a pretty basic shape. The color choice is bright and pops as well.  It would be fun to tie the upholstery color to place mats and napkins on the table.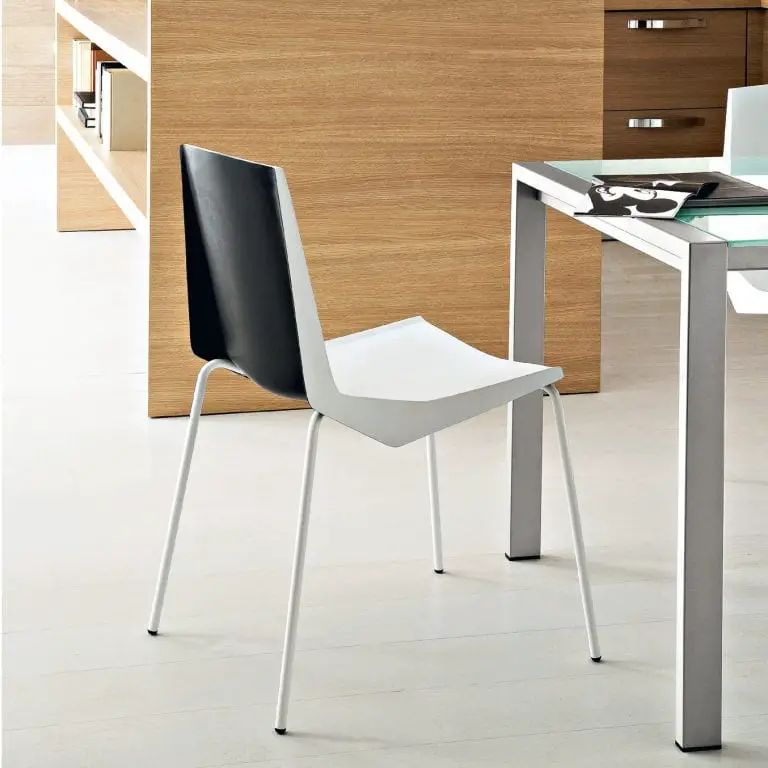 This picture shows a slim type model that can be stacked up or easily ported around for additional seating as needed. Black and white create a great contrast and can easily be integrated into a decorative theme.
It is a clever suggestion to pair these minimal chairs to a large table base. This creates a sense of flow to the room and immediately draws the eye of any visitor to this grouping.  I am not a fan of the flooring though as it is too similar to the wall and the mantel and from my perspective, creates too much of a stone appearance.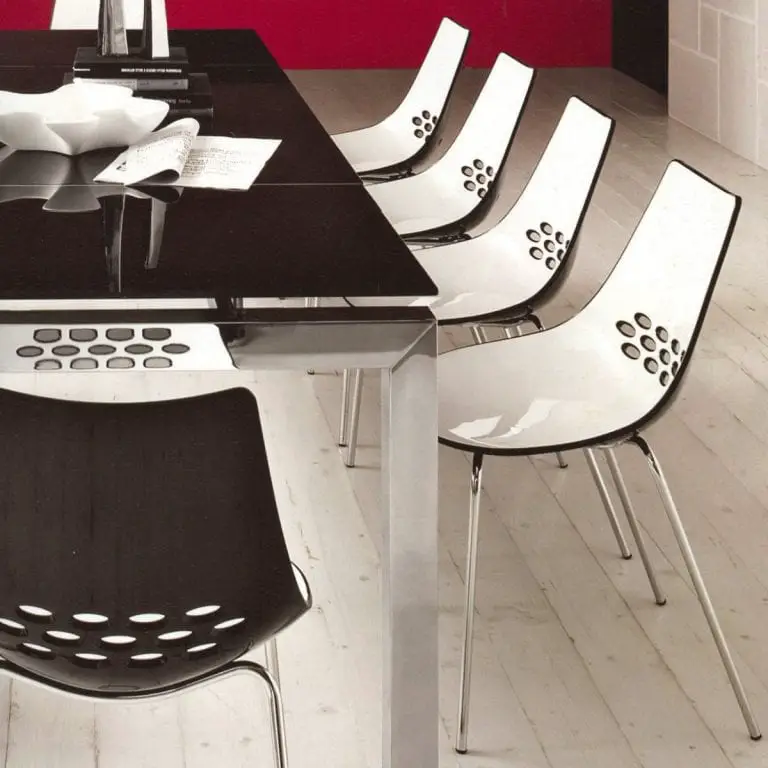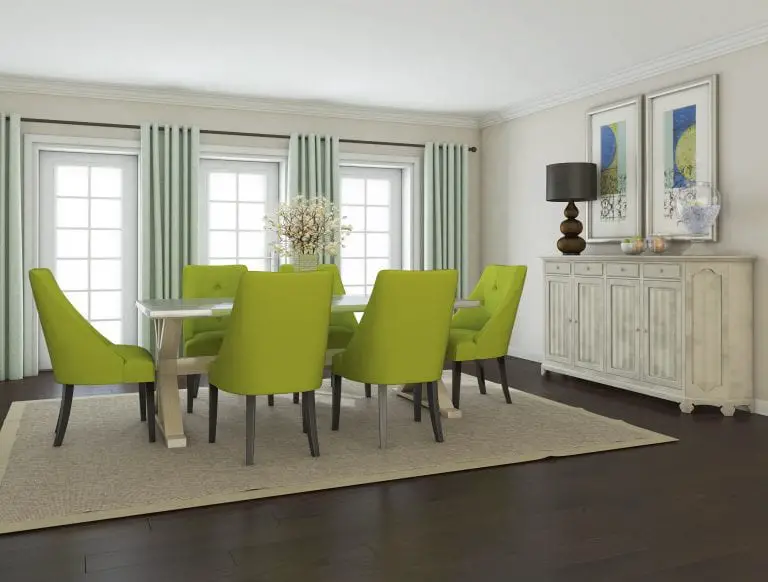 This picture shows the most transitional of all ideas shown in the article.  That being said there is much flair created with the choice of green fabric. If that color were changed to a more neutral one such as a cream, bone or white, the room would become washed out.