What is it that attracts you to a table? Is it the stylish shape, quality construction, or lovely hue? If you answered yes to all three questions, the Diamante table by Antonello Italia is the one for you. With a unique design you'll be hard pressed to find anywhere else, this design will easily become your living room's centerpiece. It is the contemporary living room update you've been looking for. The table is designed by Gino Carollo and born from the idea of sophistication and elegance. It has a clean, classic feel and is devoid of unnecessary features.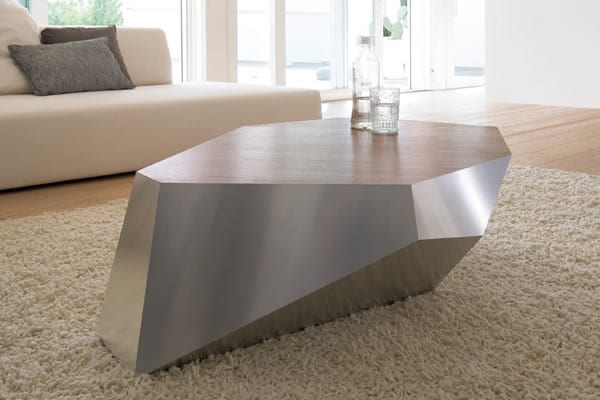 Flaunting a lovely geometric shape, the Diamante table by Antonello Italia is what quality craftsmanship is all about. It comes in two versions: completely lacquered in different colors, or with a wooden top and satin aluminum sides. Its sturdy frame is made from aluminum. This piece has a clean profile that will add chic appeal to your living space. It offers the perfect blend of style and functionality. Get it and create a striking centerpiece in your living room everyone will adore.
Small tables have become basic components of living room décor. They not only offer storage for everyday items like remotes, coasters, and magazines, they create focal points in rooms. When looking for the perfect fit for your space, look no further than this gorgeous table. It is just what you need to elevate your living room from ordinary to outstanding. Don't you love the compact size of the Diamante table?