Designer Chairs
Marcel Breuer's Wassily Chair
One of my favourite pieces of furniture is the Wassily Chair by Marcel Breuer, probably for its clean lines and creative design. I am a minimalist, and this chair lends it's self well to an environment that is simple and streamlined.
Marcel Breuer was an apprentice at the Bauhaus in 1925 when he conceived the first tubular steel chair, the Wassily chair, based on the tubed frame of a bicycle. Knoll is the only allowed and licensed manufacturer of the Wassily chair.
Marcel Breuer's signature gets stamped into the base of the frame and every chair has an individual identification number to verify authenticity. If it does not display the Knoll logotype and bear Marcel Breuer's signature, it is a counterfeit.
Protégé of Bauhaus founder Walter Gropius, Marcel Breuer embodied many of the School's distinctive concepts and was one of the School's most famous students. He returned to teach carpentry from 1925 to 1928, during which he designed the tubular-steel furniture collection.
His attention drifted towards architecture, and after practising privately, he worked as a professor at Harvard's School of Design under Gropius. They also honored Breuer as the first architect to be the sole artist of an exhibit at the Metropolitan Museum of Art.
Marcel Breuer Wassily Chair looks good but would you be comfortable sitting in it.
Global Views Luxe Clear Acrylic Arm Chair | Dining Dark Green Tufted Mohair Velvet Seat Plush
23L x 20W x 37.75H. Weighs 42 lbs. Seat height: 17.25|Arm height: 28|Seat depth 16.5

Handcrafted Acrylic Base. Upholstery is 63% Angora Goat Mohair, 37% Polyester - Made in USA Mohair velvet is also know for its durability and crush resistance and is prized for its strength, ease of care, color and luster.

WHITE GLOVE DELIVERY INCLUDED.

Heirloom Quality - Expertly hand crafted and hand finished. Due to the hand crafted nature of this piece, each piece may have subtle differences.

Our best selling chairs are made of Italian molded clear acrylic. Each has a rich juxtaposition of a tufted mohair cushion with traditional silhouette in clear acrylic. Stunning in simplicity, the attention to detail is incredible. Beautifully faceted edges, turned arms and legs, and thick, scratch resistant acrylic make each chair an heirloom quality piece. The thick, plush cushion and wide form make it wonderfully comfortable and sturdy. Other colors and styles also available.
Prices pulled from the Amazon Product Advertising API on:
Product prices and availability are accurate as of the date/time indicated and are subject to change. Any price and availability information displayed on [relevant Amazon Site(s), as applicable] at the time of purchase will apply to the purchase of this product.
Follia Chair by Giuseppe Terragni
I really love the Follia chair from Retro-modern. It looks like an end table with stainless steel attached that connects to a backrest. The contrast between black and stainless highlights differences and yet provides fluidity in style.
They created this chair for the Casa del Fascio in 1934 by Italian designer Guiseppe Terragni. The Casa del Fascio is an office building in Como, Italy which opened in 1936 for which Terragni was the architect.
Guiseppe used some same structural and plane concepts in design of the chair as he did in the office building.
The chair retails for $1,910 at Retromodern. NOTE: This was in 2007, so this chair is probably only available 2nd hand. Do some searching online.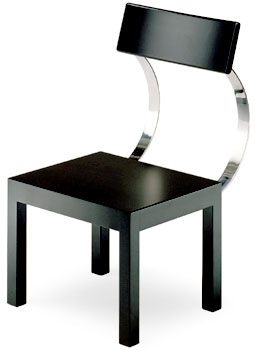 Mandarin Chair by Eilersen
Boasting an elegantly timeless shape, the Mandarin chair from Eilersen is a must-have furniture piece. It is ideal for the dining areas of residential homes and the lounge areas of commercial spaces.
The chair designed by Jens Juul Eilersen and focuses on comfort and convenience in use. Available with 2 or 4 castors or with legs. The castors make the chair easy to transport from one area to another for meetings, cleaning, or different arrangements.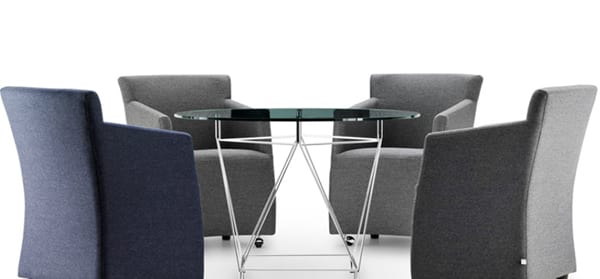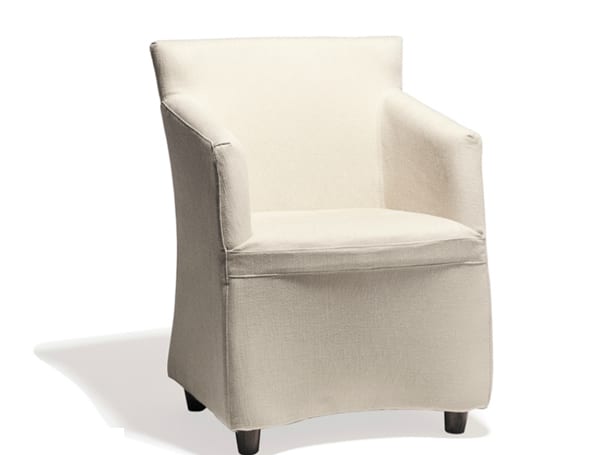 Dining room chairs should be comfortable, light, and easy to maintain. The Mandarin chair by Eilersen incorporates all these features. It is available in both fabric and leather to suit your specific preferences.
The fabric cover is removable and you can take it off when you want to clean the chair. Mandarin is more comfortable than regular dining chairs as it has armrests. Its high quality upholstery and ergonomic shape guarantee maximum comfort.
It is a stunning piece that looks good from any angle. Cluster it with two similar chairs to create a clean and uniform look in your dining area. For an equally elegant effect, get the chairs with one type of cover.
If you're longing for comfortable seating in your dining area, the Mandarin chair is an excellent choice. It allows you to sit comfortably thanks to its padded back, padded seat, and armrests. Would you use the Mandarin chairs as accent pieces in your dining room? Which color would you go for?
Rocking Kuker Chair By Zarya Vrabcheva
The Kuker Seat by Italian designer Zarya Vrabcheva is just not a chair, as it is also a beautiful homage to tradition. Look at the stunning design here.
Inspired by Bulgarian tradition of Kukeri which entails Bulgarians dressed in animal-like costumes complete with bells, ornaments, etc and dancing to the beats of the drums they carry, the Kuker Seat encapsulates Bulgarian culture beautifully.
This luxury designer Rocking Kuker Chair comes equipped with a fully functional drum (how often do you see that?) and also includes fur and the bells. When someone takes a seat on the Kuker, they make music automatically!
PK20 Easy Chair by Designer Poul Kjaerholm for Fritz Hansen
If you are into the finer things in life and money is not the focus like it is for most of us, then the "PK20" easy chair from designer Poul Kjaerholm for Fritz Hansen should on your list.
This 1967 design is a laid back chair that features a high back with a headrest that sits on a flexible, matte chromium plated spring steel base. They can cover the PK20 in your choice of top grain leathers and represents unmatched quality, and it should with a price to macth at $10,400
31.5″ w 29.9″ d 35″ h seat; 14.6″ h
Karton Chair from German Designer Florian Kallus
Furniture Fashion recently heard from Florian Kallus, a German Designer living in Munster, Germany. He wrote to share his latest work called Karton chair.
The design inspired by the coziness of a carton, a creation that all of us in the world are familiar with. There is a lot of symbolism in a cardboard box in how we compartmentalize our lives and store away good and bad memories.
They construct this adoption into furniture of multiple plate coated in white oil oak edge with Viskoseschaum black cowhide.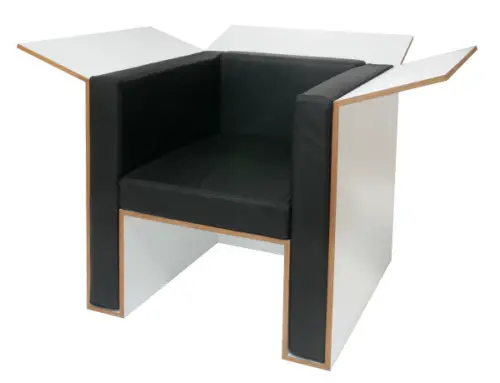 Hiromichi Konno's Rin Chair
New from the Fritz Hansen collection comes the Rin Chair. Japanese furniture designer Hiromichi Konno created rin. Like many of Fritz Hansen's other masterpieces, Rin draws its inspiration from modern design staples such as Series 7 and the Ant chair by Arne Jacobesen.
Hiromichi explains: "My first idea was to make a beautiful chair that stimulates and awakens emotions. Therefore, I have established something poetical, simple, strong, relaxed and innovative all at the same time.
The goal from the beginning was to create the perfect chair." I like the flexibility in this chair as it works in offices to living rooms. The nice, simple design is easy on the eyes and fits into modern decorating themes easily.
[the_ad id="83444″]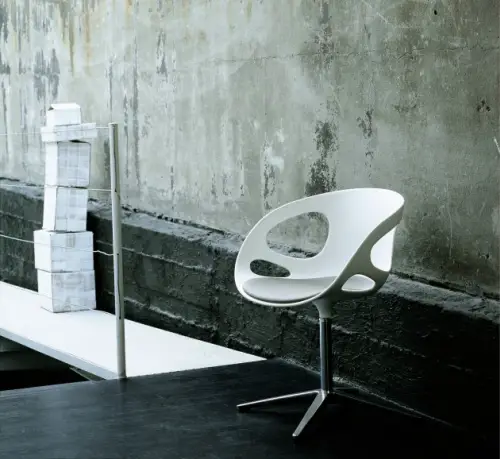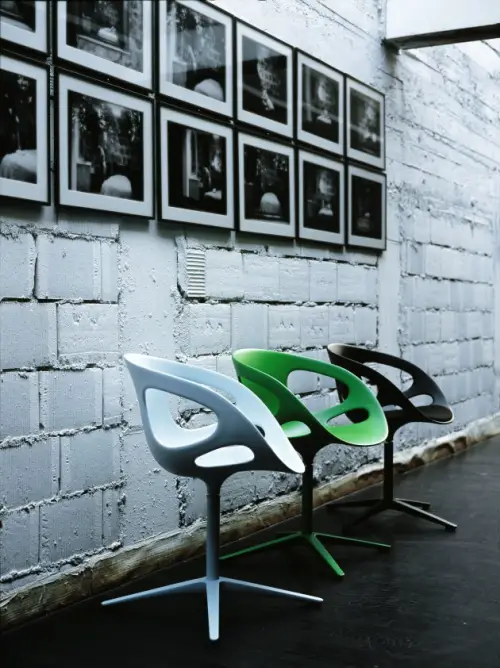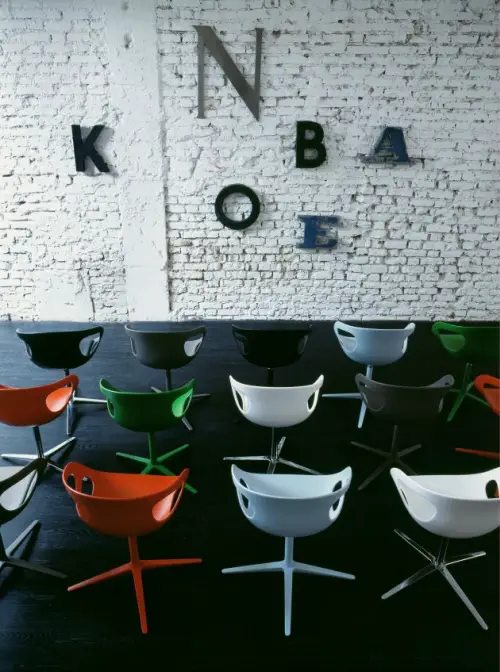 Designer Chairs Sold For The Pink Swan Project
Eighteen of the world's most celebrated designers, including Karim Rashid and Alexandra Von Furstenberg have joined hands for the Pink Swan Project, where all proceeds of the sales will go to the Breast Cancer Research Foundation (BCRF).
All chairs have beautiful lashings of bright pinks to stay true to the cause. They displayed the chairs at the Gagosian Shop on Madison Avenue and the SUITE New York's showroom on Park Avenue.
The collection trail-blazes towards the quirky and is chic and edgy. However the chairs encapsulates the pure intentions of the designers and it is hard not to be smitten by their charm.
[the_ad id="83444″]
Related Articles: