Corona Chair by Erik Jørgensen
Poul M. Volther designed the Corona Chair in 1962. It was an instant hit thanks to its distinctive form. Since its invention, it has featured in many movies, music videos, and fashion series. It was the chair used by the heads of state during the EU summit in Denmark back in 2002.
The chair probably has the most remarkable stage career of all Erik Jørgensen's furniture pieces. Its success can be credited to its warm and inviting form and superb technical features. Its unique shape mirrors the spine and ribs found in the human anatomy.
The Corona Chair by Erik Jørgensen has a stainless steel base with a swivel mechanism. Its seat and back are comprised of elliptical parts made of molded plywood shells and cold cured foam. Corona comes in a wide range of colors and can be bought with a matching frame and base. You can also get it with a contrasting frame and base. Due to its disjoined parts, it looks transparent and effortlessly blends in with any setting.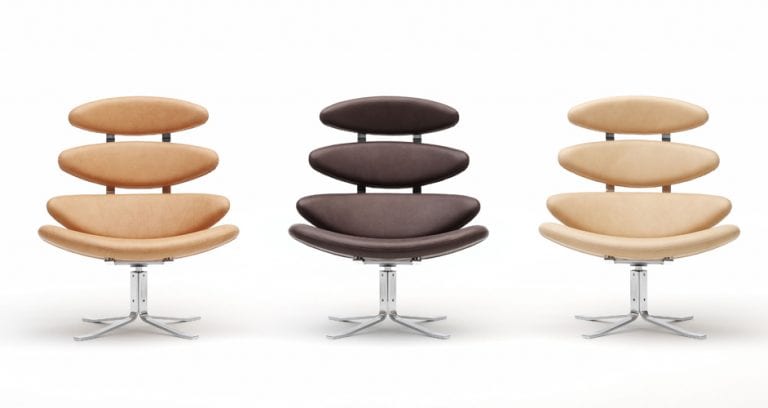 Poul M. Volther was an exceptional designer whose pieces showcase the very best of craft. A firm advocate of functionalism, he was against aesthetic smartness and loved the uncomplicated manufacture of fine materials.
The Corona Chair is a brilliant example of his work. It is not only his most famous design; it is one that has endured the test of time. It is perfect for spaces in need of a stylish piece. Would you use the Corona Chair in your home or office?