Absolutely stunning, the Cerne coffee table from Ginger and Jagger works as a pair or as a stand alone table. The pieces are designed in such way that they are also outstanding enough to be used separately.
Cerne is influenced by the heart of a tree, with rings showing evolution and the passing of seasons. The Cerne coffee tables are distinguished by minimalism and elegance in the pure state. They combine the elegant and playful design with the robustness of the solid hardwood which will make them fit in any home interior or public space. Each top has a unique form and character resulted from different trees, and is visually enhanced by the substance of wood and the shine of metal.
The wood veneer surface has radiating grain with a delicate metal border.
With a warm wood surface, available in Bird Eye, Artic Bird Eye, Walnut, Miosotis, Night Jungle or Ebony and and its outstanding design, the Cerne collection is truly inspired from nature. The metallic lines combined with natural shapes give a light, open and uncluttered feel to any room.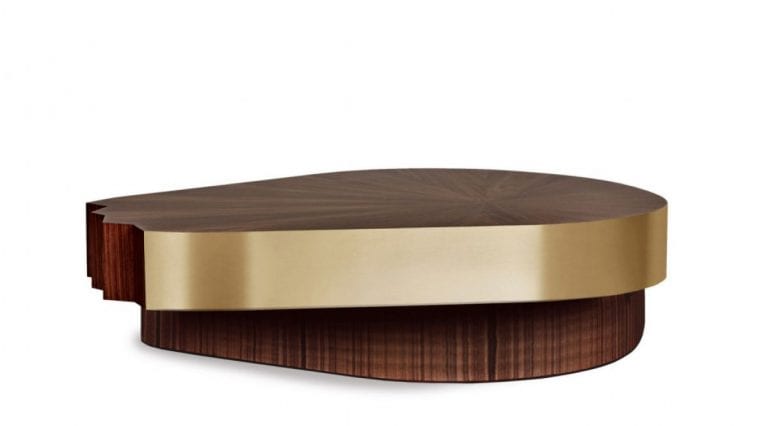 The design showcases the beautiful rings and the layers of each wood slice. The solid top sits on a sleek and discreet stand and the edge of each top is highlighted by a brass border. Ginger & Jagger creators have designed a coffee table that will make a statement about the owner's sophisticated sense of style and design.
The pieces are 120 or 123 cm long, 21 or 40 centimeters tall and were specifically designed to be placed alongside a sofa or armchair.
Launched in Europe in 2012, Ginger & Jagger is a product design brand that prides itself on creating handcrafted high-end contemporary products inspired by nature. All of their collections evolve from nature's sculptural shapes and rugged textures that are eternalized through unique artisanal techniques and an outstanding blend of materials.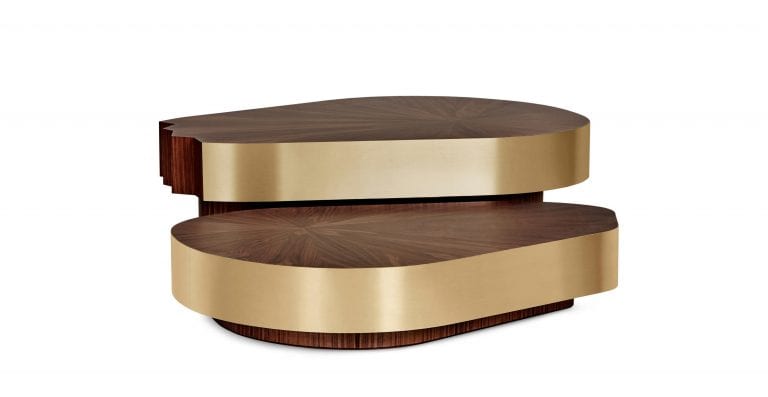 Hits: 0