Bedroom Furniture Turri of Italy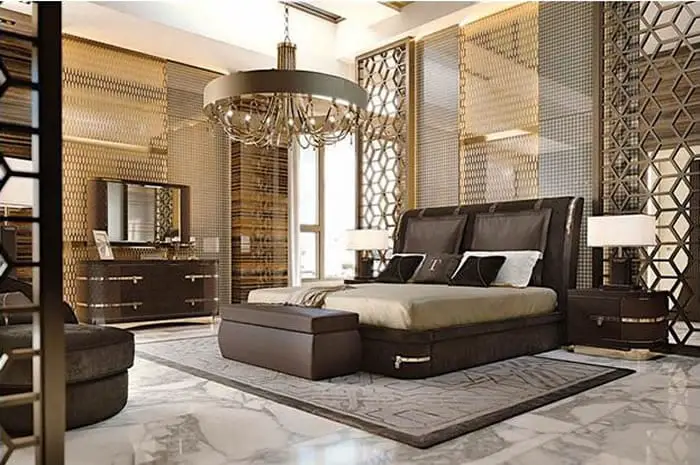 When I saw the Diamond Bedroom Furniture Collection by Turri of Italy, I was moved by its wonderful design and insanely regal appearance.  What I found fascinating, was how a royal influence such as in French antiques could be bestowed in contemporary pieces.    
I find that unusual as contemporary typically is clean and sterile focusing on great angles and a singular purpose that is focused and lacks elements that don't have a purpose.

I love how the pillows are secured to the back of the headboard by straps.  So many times pillows slip down while watching television or reading. It was clever to include that extra as part of the overall product plan. The bed features a rhombus design accented by wonderful upholstery and gold trim.
This angle is great as you can really see the detailing in the frame. The gold trim gives it a wow factor and my eye is also drawn to the interesting padlock. The same detailing is carried out on the night stand which has a soft cream color and a wonderful rounded edge.
Rounding was intentional on the part of the designer to not have the shape be common in the form of a rectangle or square. Another element that caught my attention was the plush dog bed. The center looks to be warm and cozy making it a canine favorite no doubt.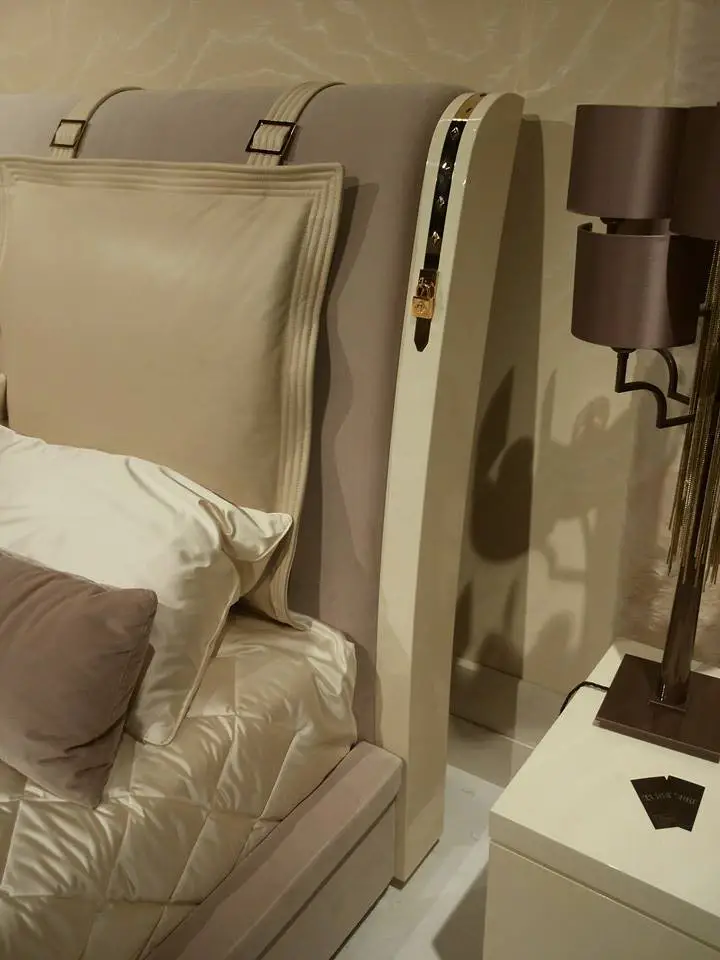 The detailing on the frame is really highlighted here as is the padlock. I believe inspiration to add the concept came from locks that are often placed on bridges or fences which represent two lovers that is believed to be a custom originally started in China hundreds of years ago.
This close up view really shows the craftsmanship of the Diamond Bedroom Furniture Collection.  It's pure elegance with grace in an updated modern look. The dresser above has lots of storage space in the form of two extra long drawers that have a lot of depth.
I cannot overlook the matching mirror which has the same rounded edges that Turri of Italy brings forth as a theme in the collection. In the below image it's great below to see the same set in brown to imagine how that would look in a home.