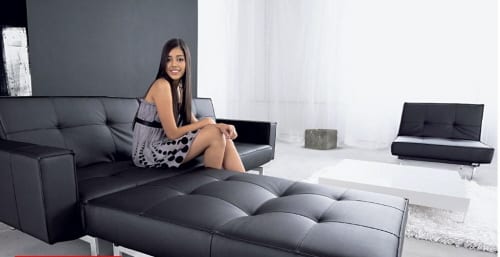 Overview of Innovation Living
Innovation Living is a renowned Danish furniture company, recognized globally for its superior quality and eye-catching designs. Founded in the 1980s, the company has grown substantially, offering its wide range of products to consumers worldwide.
Innovation Living exemplifies Scandinavian design principles, merging functionality with aesthetics to create furniture that doesn't just look good, but also provides significant value to the user.
Core Values and Design Principles
Innovation Living places a heavy emphasis on design, comfort, and functionality. The company's design process is rooted in the Scandinavian tradition, which is characterized by simplicity, minimalism, and functionality.
However, Innovation Living isn't afraid to push boundaries and innovate. Its designs often incorporate the latest trends and consider modern living spaces, ensuring its furniture pieces are aesthetically pleasing and practical.
Product Range
The product range of Innovation Living includes an array of sofa beds, multifunctional sofas, day beds and modular sofas. These pieces are designed to be versatile, often serving multiple functions such as seating, sleeping, and storage.
This characteristic makes them particularly suitable for smaller living spaces or for those seeking to maximize their use of space. In addition, the company offers a variety of textiles, enabling customers to customize their furniture to match their personal style and home décor.
Sustainability Practices
Sustainability is at the heart of Innovation Living's business operations. The company is committed to minimizing its environmental impact by reducing waste and optimizing its use of resources. Its furniture is designed to be long-lasting, both in terms of design and durability, reducing the need for replacement and thereby decreasing waste.
Manufacturing Process
Innovation Living takes pride in its manufacturing process, which combines technology with craftsmanship. The company uses high-quality materials and adheres to strict quality control standards to ensure that every piece of furniture that leaves its factory meets its high expectations. It also invests in research and development to continually improve its products and processes, ensuring it remains at the forefront of the industry.
Global Presence
Today, Innovation Living's furniture can be found in homes around the world. The company has a wide distribution network that includes showrooms and retailers in many countries. Its global presence is a testament to the universal appeal of its designs and the quality of its products.
Future of Innovation Living
Looking towards the future, Innovation Living continues to focus on creating furniture that responds to the evolving needs of consumers. Through constant innovation and a commitment to sustainability, the company aims to contribute to the creation of better living spaces around the world.
Whether it's a sleek sofa bed for a city apartment or a modular sofa for a suburban home, Innovation Living is poised to continue its legacy of creating beautiful and functional furniture.