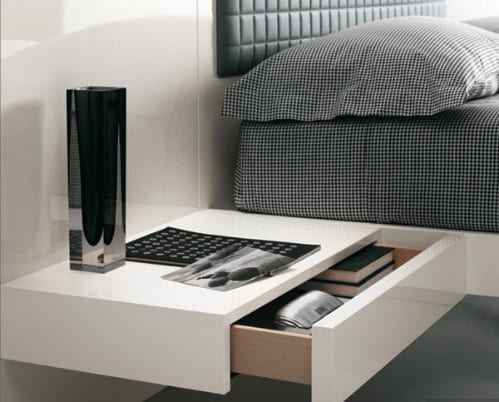 The Alf Group of Italy is one of my favorite up and coming European furniture makers, and I really have to say their new "Aladino Up" Modern Floating Bed is a step in the right direction.
The collection also features wall mounted storage drawers to complete the illusion of a suspended bedroom set and nice touches like the upholstered grid patterned headboard, soft touch closing drawers, and orthopedic slats that cushion the platform frame for a comfortable nights sleep.
See more from the Alf Group of Italy.