We're an affiliate
We hope you like our recommendations! Just so you know, we may collect a share of sales or other compensation from the links on this page. Thank you for using our links, it is much appreciated.
Awesome bathtubs a year-round luxury; in the winter, we can slip into a warm, late bath to ease off the winter stress of bracing against the cold all day, and a cool basin full of bubbles can be the perfect antidote to a hot summer afternoon.  For those of us with only a stand-up shower to keep us clean, a hotel getaway or major home renovation is required if we want to indulge in the age-old ritual of a good, long soak… so today, we're presenting a roundup of ten dreamy tubs to take away our troubles, if only in our imaginations.  From sweet vintage clawfoot classics to sleek, ofuro-inspired creations, there's a stress-buster for everyone in today's image curation.  Enjoy.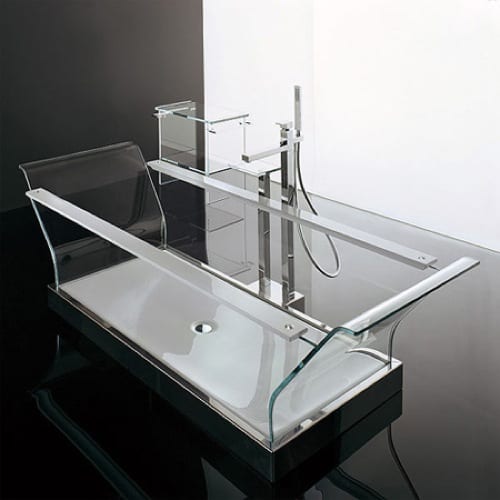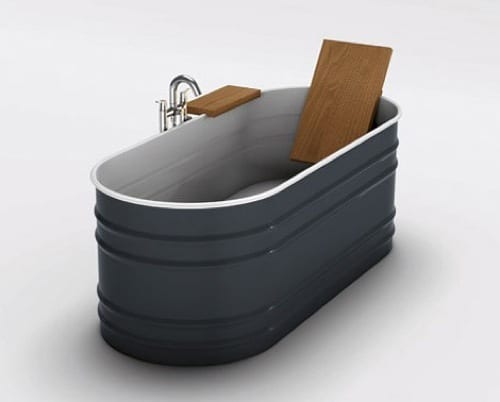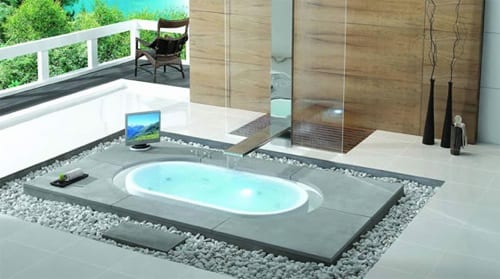 Glass bathtub found at Novellini Cristalli.