Giving Reclaimed Wood Chairs A New Life
We're an affiliate
We hope you like our recommendations! Just so you know, we may collect a share of sales or other compensation from the links on this page. Thank you for using our links, it is much appreciated.
Just as one man's trash is another man's treasure, one's cast-off materials are ripe for creation with a little elbow grease and ingenuity. Today's roundup of ten reclaimed wood chairs ranges from rough and rustic to intelligent and industrial to sleek, slick and modern, proving that a smidge of creativity goes a long way. We love reclaimed wood.
Famed French author Antoine de Saint Exupery once said, "A rock pile ceases to be a rock pile the moment a man contemplates it, bearing within him the image of a cathedral."  We agree, and if you exchange the word "rock" for "wood," here are nearly a dozen perfect examples.
Reclaimed Wood Lounge Chairs by Piet Hein Eek
Bleecker Reclaimed Wood Side Chair from Country Wood Furniture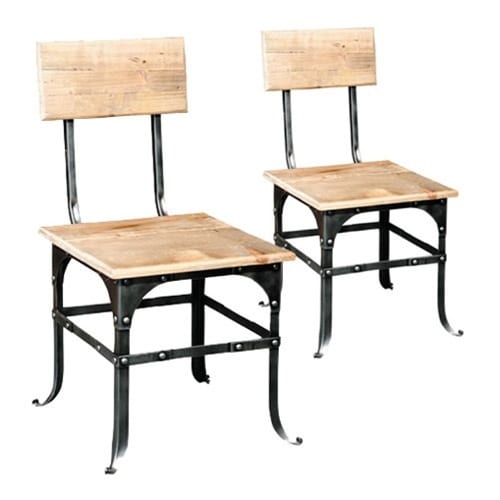 Mission Style Barnwood Chair by Woodland Creek Furniture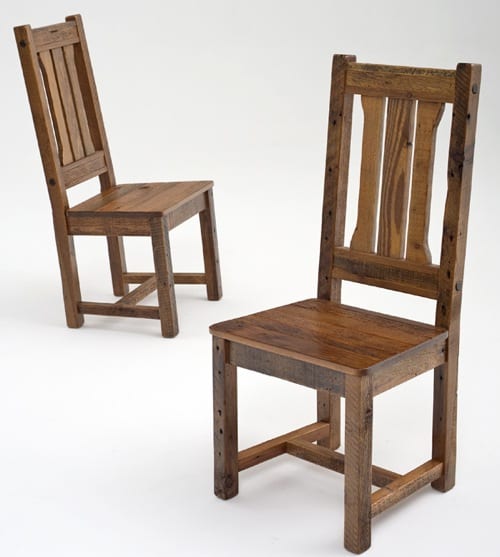 Oversized Easy Chair by Gursan Ergil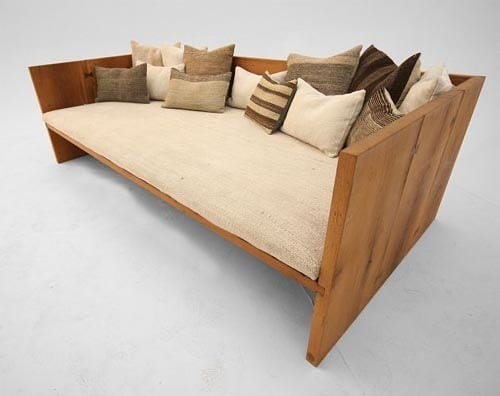 Pallet Chair from Designs by Deck
Reclaimed Wood Chair by The Wood Caboodle
Reclaimed Wood Rocker by Carlos Motta Asturias
Recycled Wood Chairs by John Booth
Sleek Reclaimed Wood Chair by Inoda Sveje Design Studio
The Golgi Chair by John Alfredo Harris
Barnwood chairs found at Woodland Creek Furniture.