The past few years have seen the ubiquitous pixel gaining a strong foothold in the design continuum as its become the inspiration for many a products be it furnishings, tables or even lamps. Given the importance of the the pixel in our multi-media existence this trend doesn't come much of a surprise to me. Listed below are some of the most coolest and imaginative examples of pix-elated designs and we promise you each and every piece will enthrall you with its creativity.
The Scape Modular Seating By Joe Doucet
We're an affiliate
We hope you like our recommendations! Just so you know, we may collect a share of sales or other compensation from the links on this page. Thank you for using our links, it is much appreciated.
The Pixel Sofa by Ron Arad
The Pixel Luxury Cabinet
The Pixel Couch By Cristian Zuzunaga
The Monochromatic Pixel Table
Pixel Art Lamp
The Pixel Shelf By Michel Doyer
The Pixel Loveseat By Moroso
The Pixel Sofa From Dune Furniture
Pixel Child Manhattan Ottoman Furniture
The Pixel Bed By Cristian Zuzunaga
The Mobil Pixel Lamp By Istaván Kulinyi
The Living Pixel Lighting System
The Geeky Pixel Coffee Table By Joongho Choi
The Changing Cupboard By Front Design
Jean Pape" And "Haupt" Pixel Furniture By Smansk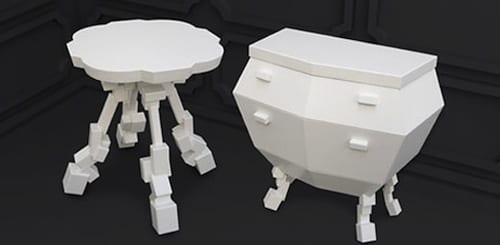 "This Table Will Self Destruct", Pixel Art Table