Wikipedia defines a skyscraper as a " tall, continuously habitable building that protrudes above its built environment and changes the overall skyline." Think Empire State Building, the Petronas Twin Towers, the Chrysler Building or the Burj Khalifa. These days skyscrapers are a common site since most define the city's identity as well its skyline. However we have decided to list some of the coolest skyscrapers in the world that have completely wowed us with its innovative architecture and stunning presence.
The Bank of China Tower –  Hong Kong – 360 Meter Tall
We're an affiliate
We hope you like our recommendations! Just so you know, we may collect a share of sales or other compensation from the links on this page. Thank you for using our links, it is much appreciated.
The Tuk Chang ("Elephant Building"), Bangkok, Thailand – 102 Meters Tall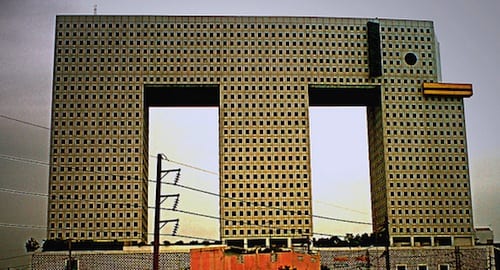 The Norman Foster Gherkin, London, UK – 180 Meters Tall
The Chrysler Building, New York, US –  319 Metres Tall
The Burj Khalifa – Dubai, UAE –  828 Meters Tall
The Aqua Building – Chicago, USA – 262 Meter Tall
The Federation Tower – Moscow, Russia
Taipei 101 –   Xinyi District, Taipei, Taiwan –  508 Meters Tall
The Petronas Towers, Kaula Lumpur Malaysia – 494 Meters Tall
The Lippo Centre – Hong Kong, China – 172 Meters Tall
The  Kingdom Center, Riyadh, Saudi Arabia – 290 Meters Tall

The  Triumph Palace –  Moscow, Russia –  263 Meter Tall

The  Guangzhou TV & Sightseeing Tower, Guangzhou, China – 609 Meters Tall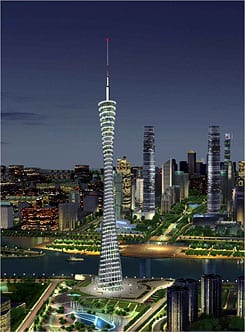 The Tower Verre (53W53rd) – New York, US – 352 Meters Tall

The Bow – Calgary, Alberta, Canada –  236 Meters Tall