12 Seriously Cool Modern Dining Chairs
Cool modern dining chairs can bring a home to life with energy and design awe. If you wish to leave the drab old ideas behind, take a look at the twelve examples our editors curated today for your viewing pleasure.
I like furniture that can make a statement in a house showing one's ability to reach inside and let the creative identity come out.  In today's world it is uncommon for anyone to make a comment saying they like something whether a new hairstyle, outfit or paint color on a wall.  I imagine these bold ideas will illicit some praiseworthy comments from guests.
Mixing and matching is a technique that creates change and stimulates the eyes to where there is a break in tradition or pattern.  This seating is very different with the four legged and single leg products.  The colors can be mixed as well so consider that as an option.
This beautiful red and metal set makes me think about space with their futuristic look and appeal.   Notice too that the table is not that large due to the available floor space and yet this whole ensemble works well.
Look at the twisted backs on the white examples above.  It's interesting that the designer paired them with a wood table.  It just goes to show you that typical examples which may not fit just require taking a bit of risk to reap the rewards.
I found the clear seat and back to be most interesting on this pair above.   The edges are similar to wood in the way they are built even though the material is based on plastic.  Inspiration for this idea likely came from traditional furniture that now has a modern spin on look and construction.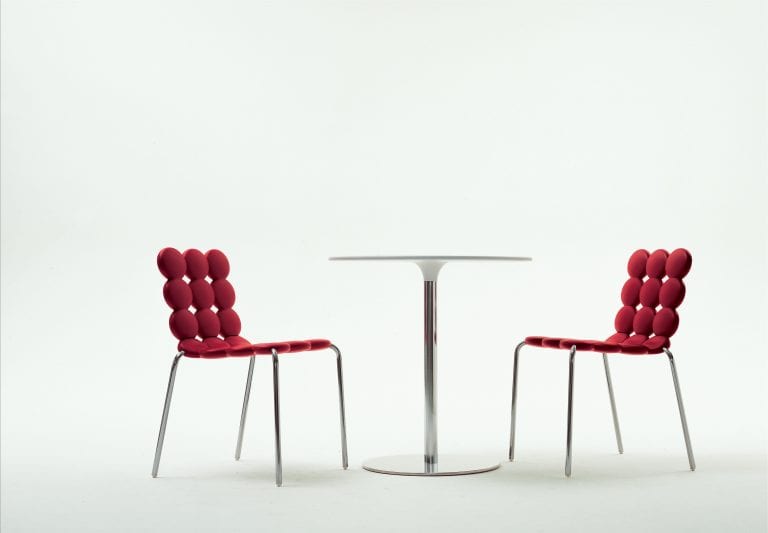 This reminds me of the famous Nelson Marshmallow bench with the use of small upholstered circles.   One great aspect of this table and chair set is the small size.   This would work well in a small apartment.
What great curves on the back of these models.  The table base is great too and really gives a sculptural feel to the view.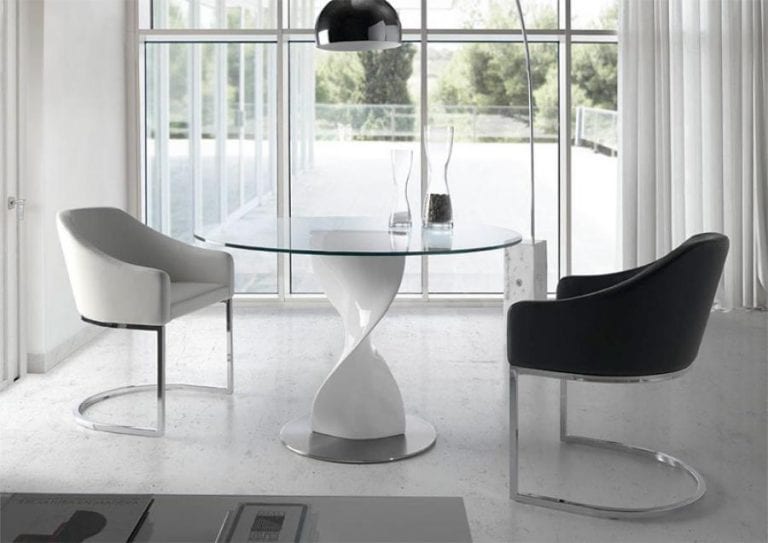 Typically, you see these as accent seating in a living room, but here they are front in center in the dining area.   This is another example of trying different pieces for different functions.  I must admit the twisting table is very innovative.
These four cool modern dining chairs cover so many great colors including white, black, brown and red.   Remember that color too can create a sense of excitement in a home which is often used in accent walls or paintings.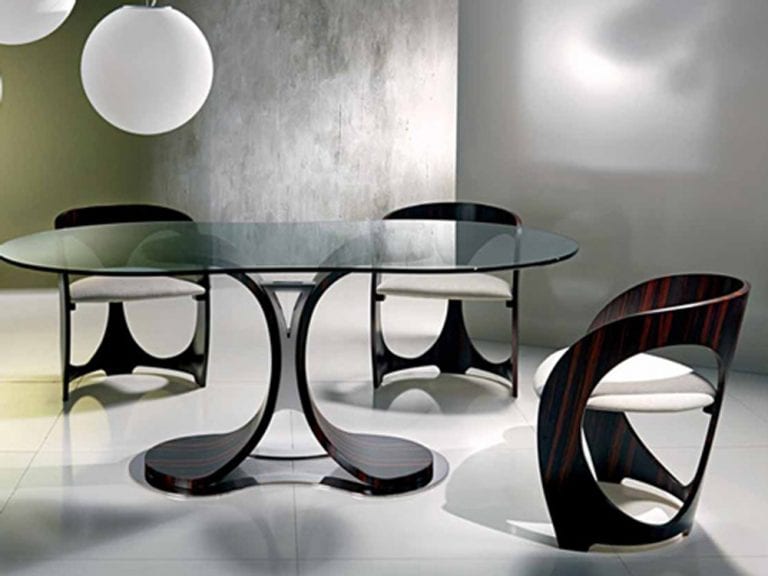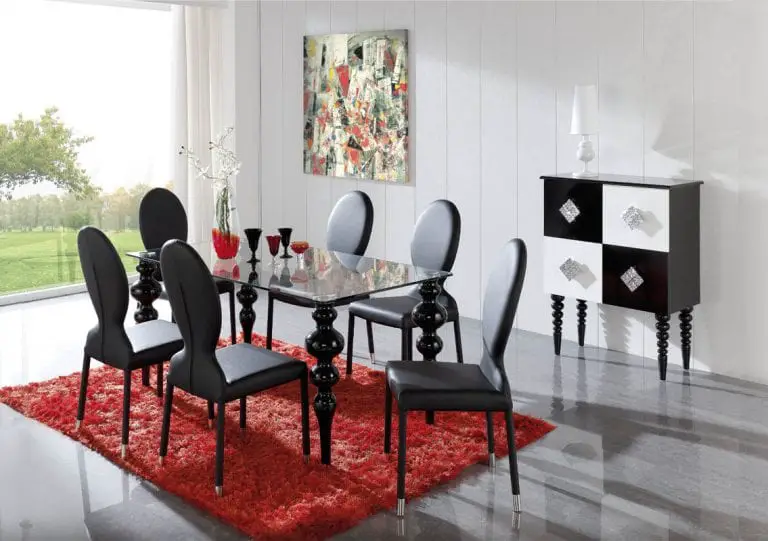 That small buffet goes so well where with the long wood legs pictured.   Black leather and wood is a classic technique, but here is looks so very new and fresh.