Adding a bit of illumination to any space
Tired of boring old lamp styles? Why settle for predictable when you can illuminate any space with unique and innovative lamps that double as art pieces? From sculptural shapes to unconventional materials, today's cutting-edge lamp designs shed a whole new light. Read on for our guide to distinctive lamps that make artistic statements while providing functional lighting.
Sculptural Table Lamps Make an Artistic Impact
Table lamps don't have to fade into the background. Look for table lamps with bold sculptural bases to command attention. Nature-inspired lamps made from twisting branches or sinuous curves feel organic. Modern geometric shapes in glossy finishes or solid marble bases create drama.
For an artistic table lamp, look for sculpted metal bases displaying impressive contours. Table lamps that resemble contemporary sculptures broadcast your artful style. Place a sculptural lamp on an end table or nightstand to captivate guests.
Make a Statement with Unique Floor Lamp Designs
Why stick with basic floor lamp styles when you can opt for eye-catching statement pieces instead? Contemporary floor lamps feature artistic elements like arcing necks, angular shades, or avant-garde shapes.
Look for adjustable tripod floor lamps featuring sleek chrome or black metal construction. Geometric lampshades in crisp lines or pyramid shapes complement the modern base. Statement floor lamps with glossy spherical shades or curved bamboo stems add excitement.
Position an avant-garde floor lamp in an empty corner to brighten while commanding attention. Artistic floor lamps infuse living rooms, lounging areas, and bedrooms with contemporary sophistication.
Express Creativity with One-of-a-Kind Desk Lamps
Searching for a desk lamp that inspires you? Consider creative designs that illuminate your workspace with artful flair. Upgrade from predictable flex-neck lamps to handcrafted pieces exhibiting imaginative materials.
Some inventive options include:
Desk lamps made from circuit boards or computer parts for industrial cool
Vintage typewriter or camera lamps adding retro nostalgia
Concrete or stone bases with industrial wire bulbs
Salvaged plumbing pipes angled into geometric lamps
Antique books stacked and wired into reading lights
Place your new distinct desk lamp next to your monitor or notebook. Let an ingenious lamp stimulate your mind while you work on creative projects or bust out productive tasks. Its innovative glow will drive your imagination.
Q&A About Unique Lamp Designs
If you're still curious about lighting up your home with artistic lamp designs, check out these common questions:
Q: Where can I buy unique lamps online?
A: Many retailers like Wayfair, Lamps Plus, and Lumens offer a wide selection of creative lamp styles.
Q: How do I style a unique lamp in my home?
A: Place sculptural table lamps on end tables flanking a sofa or next to beds. Position bold floor lamps in empty corners or next to accent chairs.
Q: What bulb type should I use in an artistic lamp?
A: LED bulbs are the best choice for efficiency and brightness while showing off lamp designs.
Q: How can I make an old lamp look more modern?
A: Update lampshade shapes, finishes, and fabrics. Add smart technology like wifi-enabled bulbs.
Q: What design elements make a lamp look high-end?
A: Sculptural metallic or marble bases, tailored lampshade shapes, dimmer switches, and smart technology contribute to a luxe look.
More Inspiration for Illuminating Your Home Creatively
Want more ideas for bringing imaginative lamps into your home? Check out these articles next:
Clever Lamp Designs That Double as Home Decor
Modern Floor Lamps That Make a Statement
Cool Lamps for Kids' Rooms & Nurseries
How to Use Lamps to Create Cozy Ambiance
Things to Consider When Shopping for New Lamps
Illuminate your home creatively by selecting lamps with artistic flair you won't find anywhere else. With the right unique lamp designs, you can infuse any room with light, style, and your own personal vision.
Bird Lamp
Hotel Lighting
Crystal Lamp
Unique Wall Mounted Lamp
Pixel Lights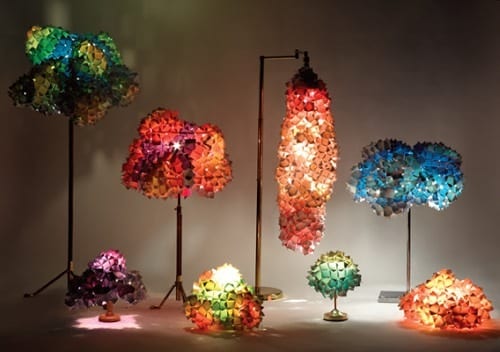 Sand Lamp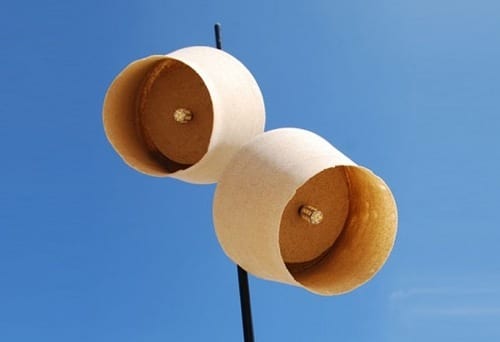 Pendant Lamp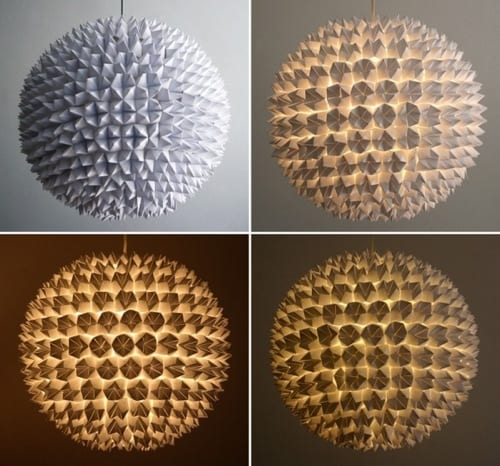 Stencil Lamps
Swarovski Lamps
Pendant lamp with red cords found at Zipper 8 Lighting.
Related Articles: