We decided to compile a list of new storage unit ideas that furniture manufactures introduced on the market recently.
From clothes stands to customizable storage designs, lately, furniture makers are doing their best to transform these pieces of furniture into veritable works of art.
The ultra-modern furniture from manufacturers like Caplellini, Fiam Italia, Laura Meroni and others presented below, features a new approach on design and utility and it is manufactured with high quality materials to create smart, affordable and desirable furniture.
Designed by Catia Salci and manufactured by Capellini, the Dakka storage unit is a sideboard inspired by the sea surface. A minimal design with hinged doors and highlights of rigorous geometries that define the sideboard and enhance the artistic finish.
The new storage unit, Sliver, from Kraud, brings the idea of organic to a whole new level! The solid maple, Silver cabinet is carefully littered with velvety shining leaves, arranged by hand to offer a truly natural finish.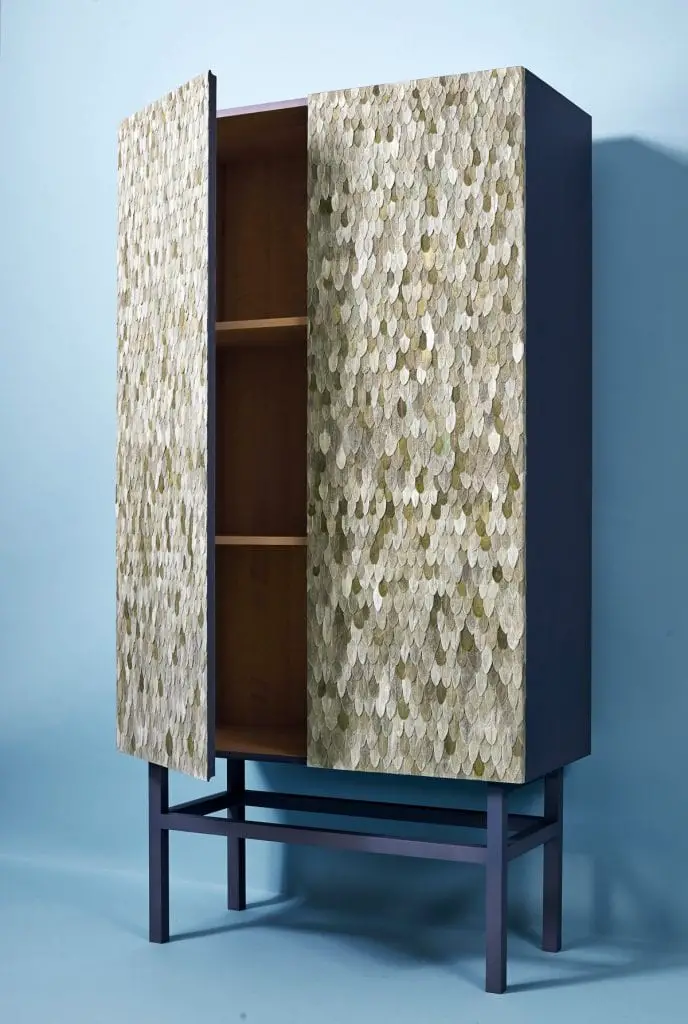 Spleen is a new storage unit offered by Gio Pagani Couture as part of his Fleurs du Mal Capsule Collection. An Art Deco style made from a wide variety of materials like wood, metal, glass or Saffiano leather.
As we have seen in over 40 years of Fiam furniture designs, tradition and innovation merge in a way hardly seen somewhere else. Same is the case of the Plie cupboard that takes the glass furniture manufacturing to a whole new level of craftsmanship.
Designed by Lapo Ciatti and manufactured by his company, Opinion Ciatti from 2015, Principe Galeotto is a console in mdf enriched with 136 studs and handles that give it a neo-medieval flavor.
Bartoli Design's collection for Laura Meroni includes the Cirque units are available in three different sizes, clad in polished steel, lacquered with CRYSTAL finish or with "Liquid Velvet" finish on the outside to create an unexpected atmosphere and visual impact.
Inspired by the 60's but with modern touches like its copper, brass or lacquered straight feet, the Lola buffet or TV stand by Paulo Antunes, could be a perfect addition to any modern or classic living room.
Karl Andersson and Sons is a furniture manufacturer with more then a century of experience on cabinet making. Their Guess cabinets collection are manufactured, like they describe it, with only one goal: to surprise anyone who sees them.
Toyo Ito has distinguished the Moony dresser with multiple "moons" inscribed along the edges of its minimalist structure. The Horm manufactured piece achieved international recognition and now after less then 3 years after launch is a product available in all major high-end design stores in more than 70 countries world wide.
The design of the Riva 1920's Nuit wardrobe is a new, contemporary twist on the traditional type of storage containers, a customizable modern reinterpretation of the classic dull wardrobes. Nuit offers practical and modular organization of the various elements based on storage requirements.